With the world of true crime becoming more popular than ever before, delve into the disturbing world of Women Who Killed – Murderous Women From the 18th & 19th Century, as we explore the true stories behind some of the most notorious women murderers of the past.
While it is generally agreed amongst criminologists that the world of crime is predominantly the domain of men, women played a much larger role than they do today before the twentieth century. Even then, women tended to commit property offences like theft, shoplifting, fraud, and forgery, as well as prostitution or soliciting. However, there have been those throughout history who have also committed some of the most brutal murders the world has ever known.
---
Mary Blandy – The Love Philtre
The Short: Mary Blandy murdered her father by poisoning him with arsenic, while in cahoots with her estranged lover, in an ill-fated attempt to secure a dowry that didn't exist.
"When the old man is in his grave you shall be happy."

Women Who Killed – Murderous Women From the 18th & 19th Century
The Case: The case of Mary Blandy dates back to the reign of George II (1752). Mary Blandy herself was a young lady of high birth. She came from a well-to-do English family but was fast approaching the end of her 20s and hadn't secured herself a husband. Her father, Francis Blandy, was a lawyer who liked his status in society, and so proclaimed that his dowry was worth £10,000, despite it not being true.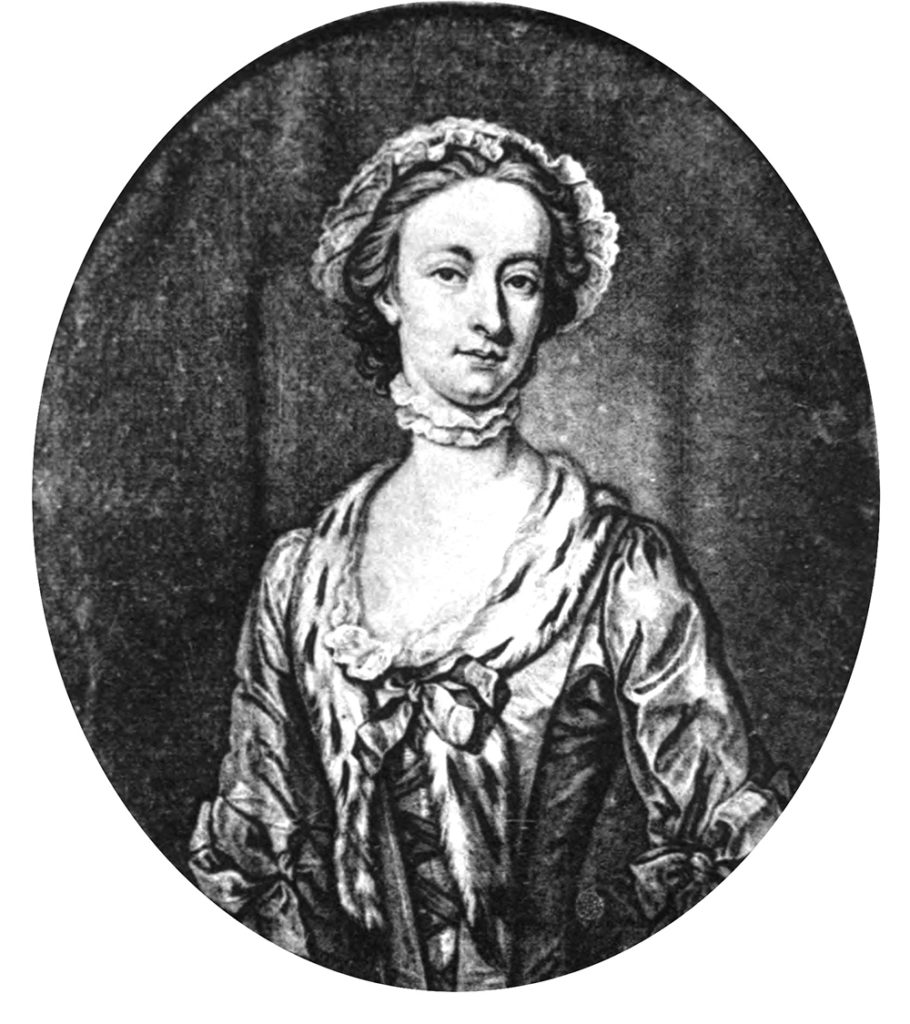 When she was 26, she met Captain William Henry Crastoun from Scotland, who on first appearances was considered a fine suitor for the young lady. It later turned out that this man was already married and had two children in Scotland, along with his finances being less than substantial. He spent much of his time trying to get rid of his first wife but eventually failed in his attempts to get an annulment. When Mary's father found out about the Cranstoun's behaviour, he retracted his blessing and deemed him not worthy to marry his daughter, and so the false dowry slipped further from their thieving hands.
While Cranstoun was away on business, the two devised a devious plan to secure themselves a comfortable future. Mary went about the house whispering ghost stories and tales of apparitions, proclaiming that they were a witches prophecy that her father would die within a year. Cranstoun sent her a package from Scotland containing some 'scotch stones', along with some white powder to clean them – this powder, he claimed, was some kind of love potion that would change her father's mind about their union.
'From the language of metaphor, it is easy to translate the ghastly meaning.'

Women Who Killed – Murderous Women From the 18th & 19th Century
She began sneaking white powder into the tea and gruel of her ever-weakening father, and although she managed to poison (though not fatally) a few members of the house staff, her plan came to fruition when her father died. Had she not been so frivolous with her poisoning, she might have gotten away with it, but she was ousted while standing over her father's death bed by the all-seeing house staff.
Upon her arrest, Cranstoun disappeared and is have said to have spent the rest of his life in France. Mary, however, was convicted as guilty and was hanged for her crimes.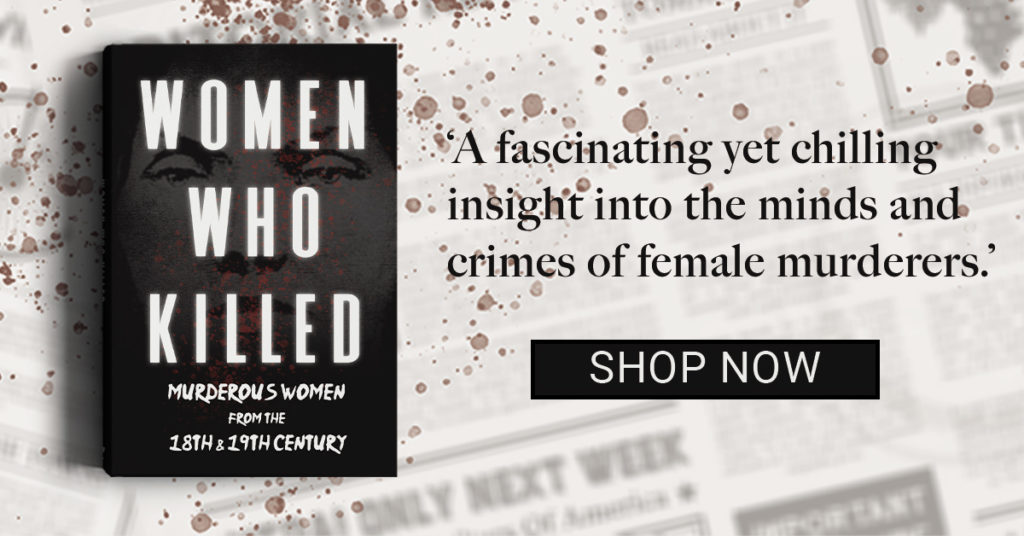 Mary Lamb – The Devoted Daughter
The Short: While suffering a mental breakdown, Mary Lamb stabbed her mother in the chest with a kitchen knife during an argument. She was admitted to a mental institute and the murder was dubbed an act of lunacy.
The Case: Mary Lamb, sister to Charles Lamb, who held acquaintances among Samuel Taylor Coleridge, was a writer. In the summer of 1795, it is said that Mary was at breaking point, 'worn down to a state of extreme nervous misery', which was only added to when her eldest brother John met with a terrible accident and returned home to be nursed. She already cared for her disabled mother around the clock and had been obliged to employ a young apprentice to help her with her tasks.
In September, her family observed some symptoms of insanity which eventually got so bad that her brother tried to get a doctor involved. Unfortunately for Mary (and her mother), the doctor was out when he called. On the afternoon of that day, Mary suffered a complete mental breakdown and in a fit of frenzy seized a kitchen knife. She proceeded to chase her apprentice around the room, and when her mother interposed, Mary stabbed her in the chest. The wound was fatal and she died instantly.
'Mary was totally unconscious of what she had done, Aunt Hetty fainted with terror, the father was too feeble in mind for any but a confused and transient impression; it was Charles alone who confronted all the anguish and horror of the scene.'

Women Who Killed – Murderous Women From the 18th & 19th Century
Mary was moved to a mental institution by her brother Charles, and the coroner determined the murder verdict as an act of lunacy.
Shortly after the murder, while she was residing in the institution, Mary wrote to her brother Charles, claiming to have seen an apparition of their deceased mother who gave her full forgiveness for her act upon the fact that Mary was a devoted child while she was alive.
Mary lived out the rest of her days in London, accompanied by her brother Charles. The pair formed a literary circle, rubbing shoulders with the likes of Samuel Taylor Coleridge and William Wordsworth. They released a collection of stories for children, Tales from Shakespeare, published in 1807, which was a great success. She suffered from her mental illness until she died in 1847, aged 83.
Lizzie Borden – The Double Murder of Fall River
The Short: Lizzie Borden killed her father and stepmother with an axe in their home in Fall River, Massachusetts in 1892. She delivered a total of 28 blows to her victims but remains uncharged for their murders to this day.
The Case: Lizzie Borden and her sister Emma, came from a wealthy family. Their father, Andrew, ran a prosperous business in property development and was a director of several textile mills in Fall River. After the death of their mother, their father married Abby Durfee Gray. Lizzie was not in favour of their relationship and believed that Abby had married her father for his wealth. Before the fateful day in August, tensions had been building in the Borden family, especially over Andrew's considerable gifts of real estate to Abby's family.
The night before the murders, their uncle, John Morse, visited and was invited to stay for a while to discuss business with Andrew. The next morning, the family ate breakfast together before parting ways, with both John and Andrew leaving the house. Although it was the job of the two sisters to clean the guest room when it was in use, Abby went upstairs to do so after breakfast. It was while she was cleaning that she was attacked. She was first struck on the side of the head with a hatchet, and then 17 more times on the back of the head while she was on the floor.
Just after, Andrew returned home from a walk and was unable to unlock the front door, to which the maid went to his aid and found it jammed. She later testified that she heard Lizzie laughing from upstairs, although Lizzie denied being upstairs at all during this time.
Lizzie claimed that she then helped her father out of his shoes and into his slippers before he lay on the sofa for a nap – a statement contradicted by the crime scene photos where he is clearly wearing his boots. At this point, the maid went upstairs to rest and was called back down nearly half an hour later by Lizzie shouting that her father had been murdered. He lay on the couch, having been struck 10 or 11 times with an axe-like weapon.
The murder cry went out across the town, and it wasn't long before it was public news. Many suspected the uncle who had arrived from out of town just the day before, although the logistics of the accusation didn't add up.
'It was a wonderful chain of circumstances which conspired to clear the way for the murderer…'

Women Who Killed – Murderous Women From the 18th & 19th Century
The court case was a long and lengthy one, and the onlooking townspeople invested in the case and grew impatient with the reports of the proceedings, demanding a 'grand finale which would bring the drama to a close'. Their wish was granted when Lizzie Borden was arrested on suspicion of the murder of her father. She was later acquitted.
The sisters continued to live in Fall River after the trial, inheriting a substantial estate from both deceased parents. Lizzie was ostracised from the Fall River community for her suspected murders and has since become the stuff of popular legend, with the story appearing in literature, nursery rhymes and film.
Mary Eleanor Wheeler – Jill the Ripper
The Short: Mary Wheeler murdered her lover's wife and child after inviting them round to tea, and then dumped both bodies. She was hanged for murder and was an active suspect in the Jack the Ripper killings.
The Case: Mary Eleanor Wheeler, also known as Mary Pearcey, lived with a furniture remover named Frank Hogg in Kentish Town, London, in the late 1800s. Frank Hogg had another lover named Phoebe Styles, who he married (at Mary Pearcey's urging) after she fell pregnant with their child.
On the 23rd of October 1890, Mrs Phoebe Hogg, and her infant child – also named Phoebe Hogg – called upon the house of Mary Pearcey after she invited them over for tea.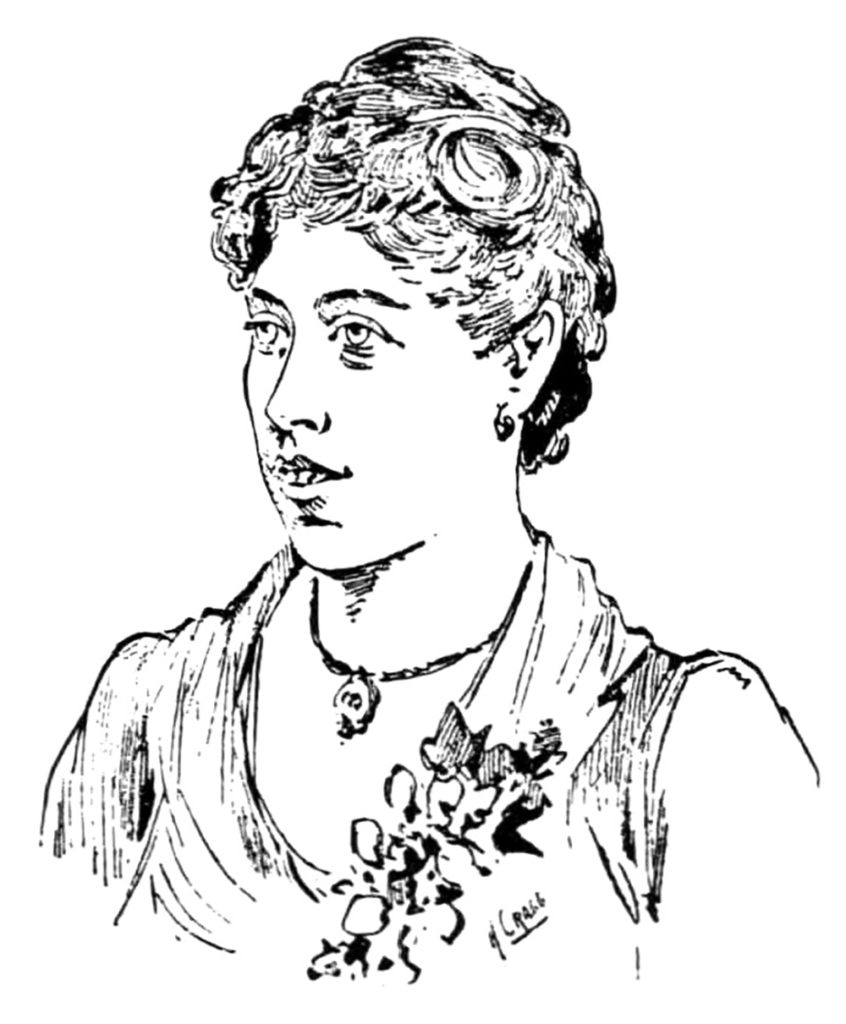 Later that evening, a woman's body was found in Hampstead, fatally wounded, with multiple blows to the head and a large wound to the throat. Her wounds were so severe that they almost severed her head. A black bloodstained pram was also found a mile away from where the body had been discovered, and the following morning the body of an infant was discovered, having died from suffocation.
Witnesses saw Mary pushing the pram down the road on the evening of the murder. When the police arrived at her house to search it, they found bloodstains along with a bloodstained fire poker and carving knife. There were obvious signs of a struggle, and when questioned about the bloody weapons in her possession, Pearcey replied: 'killing mice, killing mice, killing mice.' She was later arrested and charged with the murder of the mother and child, with bloodstains found on her clothes and she was found to be wearing Phoebe Hogg's wedding ring. She was trialled for her crimes and hung at the old bailey in December 1890.
It has since been said that Mary Pearcey, along with many Victorian-era murderers, was a suggested suspect in the Jack the Ripper killings due to the horrific nature of her crime. She was the only female suspect mentioned at the time, although all evidence given against her was circumstantial.
---
Delve deeper into the world of true crime: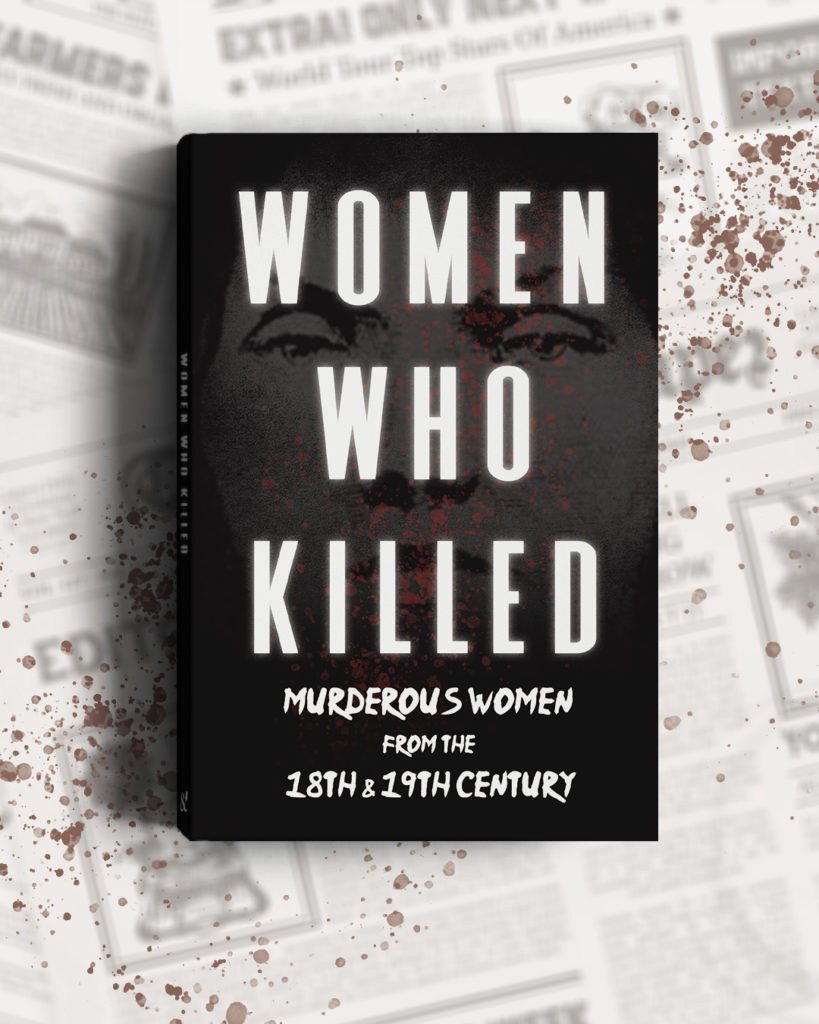 Take a look at the most notorious murder cases involving women from the 18th & 19th centuries, examining in detail their crimes, characters, trials, and punishments.
If you have enjoyed reading about women murderers and are after more true crime titles, explore the full collection here.
Loved this post? Say it with a pin!