By Lizzie Stoddart, March 2021
---
Oscar Wilde was an Irish author, poet and playwright born on the 16th of October 1854. As his fame grew, he lived an exceedingly luxurious and lavish lifestyle. By the 1890s, he was at the peak of his success: living in London and famous for his plays. One of his most notable works, The Importance of Being Earnest (1895) was still on the London stage when Wilde's world was brought tumbling down.
To live is the rarest thing in the world. Most people exist, that is all.

The Soul of Man Under Socialism, 1891
A flamboyant, outspoken character who lived his life the way he chose, Wilde contributed to many journals, sharing his opinions on literature and art, as well as life and society, in a largely colloquial tone.
In 1886, he met Robbie Ross, a Canadian-British journalist. Wilde's marriage to his wife, Constance Lloyd, had become strained following her pregnancy with Wilde's second child. Ross is said to have 'seduced' the writer into homosexual acts and is known as Wilde's first male lover. The two remained close friends until the writer's death.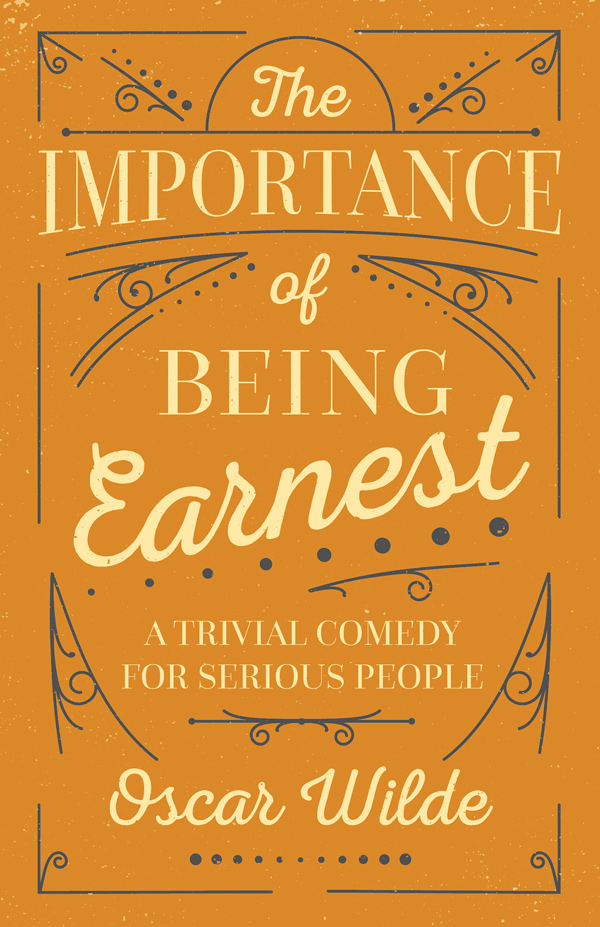 Speaking out about his views on art and politics is something Wilde was unafraid to do. He began writing essays for literary-intellectual journals, and as he gained confidence in expressing his opinions and standing up for what he believed in, he stated:
Art is Individualism, and Individualism is a disturbing and disintegrating force. Therein lies its immense value.

The Soul of Man Under Socialism, 1891
The first and only novel Wilde wrote was The Picture of Dorian Gray (1891). It was originally published as a story in Lippincott's Monthly Magazine (1890), and received heavy criticism for its indulgence in social taboos and homosexual allusions. Wilde revised the story before its book publication, but still responded to the criticism, defending his writing.
If a work of art is rich and vital and complete, those who have artistic instincts will see its beauty and those to whom ethics appeal more strongly will see its moral lesson.

Wilde's reply to the Scots Observer
In 1891, Wilde was introduced to Lord Alfred Douglas, known to his friends and family as 'Bosie'. Bosie Douglas was the spoiled son of the ninth Marquess of Queensberry, Sir John Sholto Douglas. The father and son had an explosive relationship which would eventually lead to Wilde's downfall. Wilde entered into an indiscreet love affair with Douglas. The young man introduced the writer to gay prostitution and Wilde began to meet numerous boys, taking them for dinner, then to a hotel room. The 1997 film, Wilde, starring Stephen Fry as Oscar Wilde, and Jude Law as Lord Alfred Douglas, is a biopic adaptation of their love story. The New York Times reviewed the film, stating, 'Fry's warmly sympathetic performance finds the gentleness beneath the wit.'
The books that the world calls immoral are books that show the world its own shame.

The Picture of Dorian Gray, 1891
The Marquess of Queensberry challenged Wilde and Douglas' relationship numerous times, but on the 18th of February 1895, he left a note at the Albemarle club, where Wilde was a member, which read, 'For Oscar Wilde, posing sodomite.' Wilde was enraged and, encouraged by Douglas, he ignored the advice of his friends and sued Queensberry for libel: 'a published false statement that is damaging to a person's reputation; a written defamation.' Queensberry would have faced up to two years in jail, but he hired private investigators to prove that his statement was true.
Wilde had three trials in total. The first opened on the 3rd of April 1895. At the time, homosexuality was not just a social taboo, but also a crime. Wilde was questioned by the leading barrister, Carson, about the suggestive letters he had written to Douglas, although he claimed they were merely poems, works of art, and suggested the court did not understand their true meaning. He was asked about the immoral content of his work, particularly The Picture of Dorian Gray. Wilde responded with comedic answers and wit, much to the entertainment of the court. Queensberry's investigators had been led to the underground prostitution network, however, and soon hard evidence was brought down upon Wilde. The male prostitutes were forced to serve as witnesses on the trial. Wilde attempted to deny any untoward relationships with the boys, but was pushed into a corner when he was asked if he had kissed one particular witness. The writer responded by saying the boy was too ugly to be kissed, and instead he pitied him. Carson asked how the boy's looks were relevant, and finally Wilde stumbled. He eventually said:
You sting me and insult me and try to unnerve me; and at times one says things flippantly when one ought to speak more seriously.

Oscar Wilde's second trial, 4th April, 1895
Wilde dropped the prosecution on the advice of his lawyers. He was left bankrupt by the trial, and a warrant for his arrest on the charges of sodomy and gross indecency was applied. The writer's friends, Robbie Ross and Reginald Turner, advised him to flee to France, but he stayed to fight.
On the 6th of April 1895, Wilde was arrested for gross indecency. He made Douglas escape to France, and many of Wilde's other friends also left the country, including Ross.
Wilde's second trial took place on the 26th of April 1895. Wilde pleaded not guilty. He was asked to explain the meaning behind Douglas' poem Two Loves (1894), specifically the line, 'the love that dare not speak its name'. Wilde answered honestly and eloquently, but his response aided the charges against him.
"The love that dare not speak its name" …is that deep spiritual affection that is as pure as it is perfect… It is in this century misunderstood, so much misunderstood that it may be described as "the love that dare not speak its name", and on that account of it I am placed where I am now. It is beautiful, it is fine, it is the noblest form of affection. There is nothing unnatural about it… The world mocks at it, and sometimes puts one in the pillory for it.

Gross Indecency: The Three Trials of Oscar Wilde, Moisés Kaufman, 1999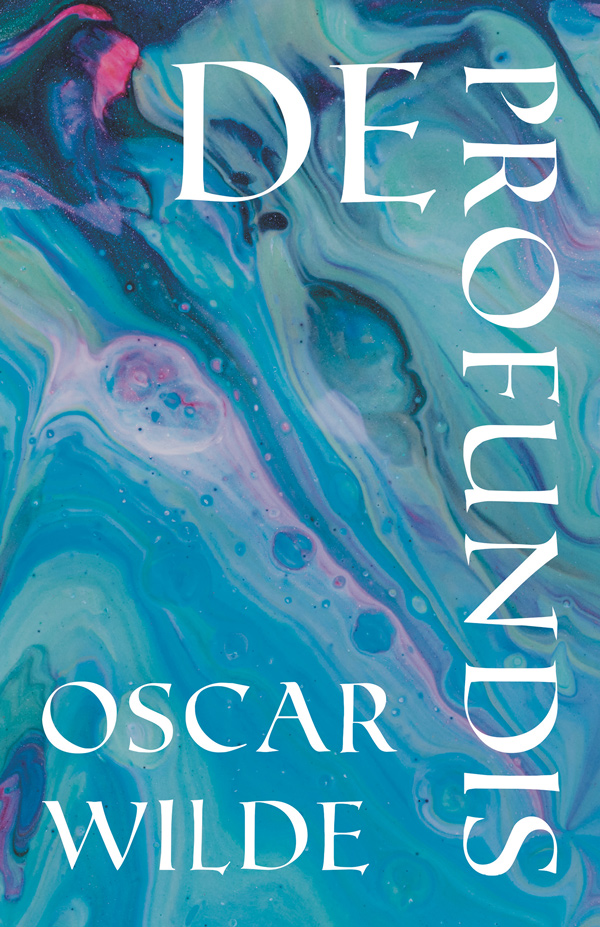 The third and final trial found Oscar Wilde guilty of gross indecency and he was sentenced to the maximum prison sentence of two years on the 25th of May 1895.
Wilde served his prison sentence of 'hard labour' until his release on the 19th of May 1897. During his incarceration, he wrote his now-famous letter De Profundis, addressed to his lifetime confidant and lover, Alfred Douglas. In this heartbreaking account, Wilde speaks of his horrendous time in prison, as well as his romantic relationship with Douglas, the development of his spirituality during this time, and describes in-depth his identification with Jesus Christ.
… Suffering is one very long moment. We cannot divide it by seasons. We can only record its moods, and chronicle their return. With us time itself does not progress. It revolves. It seems to circle around one centre of pain.

De Profundis, 1905
While in prison, Wilde collapsed from exhaustion, sickness and hunger, rupturing his right ear drum and resulting in two months spent in the infirmary – an injury that later contributed to his death. 
On his release, Wilde fled straight to France where he lived in exile for the remaining three years of his life. Rupert Everett's 2018 film, The Happy Prince, named after Wilde's children's tales collection, takes place in Wilde's years in exile. The biographical drama holds a historical accuracy to the end of Wilde's life and demonstrates his great wit, tragedy and courage.
While in exile, he lived under the name 'Sebastian Melmoth' in these final years, taking the identity from Saint Sebastian and Charles Maturin's Melmoth the Wanderer (1820), his great uncle's novel. For a part of 1897, Wilde lived on the coast of Northern France with Robert Ross in Berneval-le-Grand. He was then reunited with Douglas in mid-1897 and they moved to Naples together.
Unfortunately, this happy ending was short lived. In a classic example of unrequited love, the pair were forced to separate by their families. Wilde, alone and miserable, turned to alcohol and moved to his final address: BHôtel d'Alsace in Paris.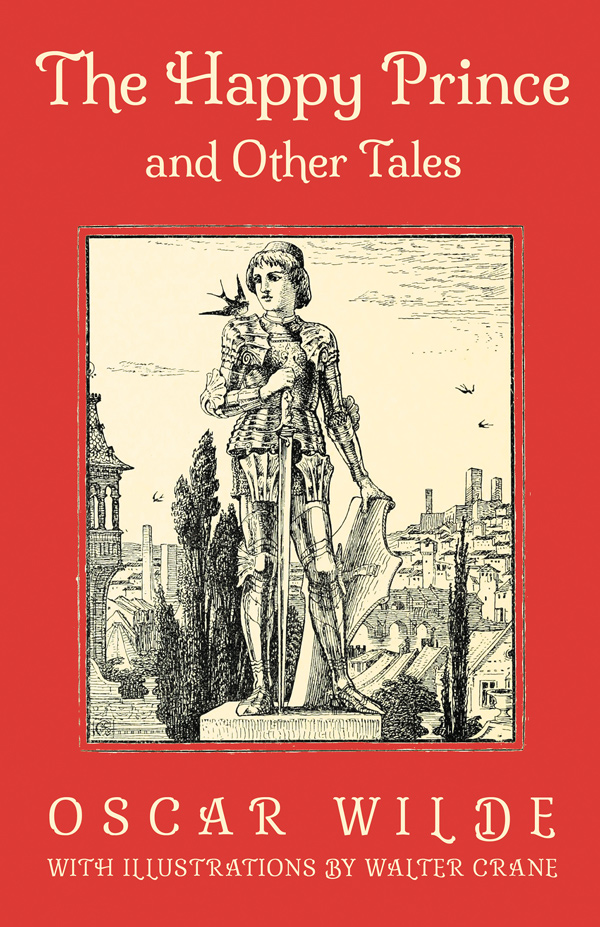 He refused to ever write again, telling one friend:
I can write, but have lost the joy of writing.
Wilde sent a telegram to Robbie Ross on the 12th of October 1900 asking his old friend to come to him. Ross arrived on the 29th of November, by which time Wilde had contracted meningitis. A priest was sent for and Wilde was conditionally baptised into the Catholic church. On the 30th of November 1900, Oscar Wilde died. He passed away with his friend Reggie Turner by his bedside.
After Wilde's death, Douglas wrote an autobiography titled My Friendship with Oscar Wilde (1914), in which he denied ever having had a romantic relationship with the author. A sad and poignant ending for what was, at the time, an eternally doomed relationship.
Wilde was first buried in the Cimetière de Bagneux, but Ross commissioned a tomb to be designed by Sir Jacob Epstein, and in 1909 the writer's remains were transferred to Père Lachaise Cemetery in Paris. A compartment was left for Ross' ashes, which were transferred to the tomb in 1950.
The mystery of love is greater than the mystery of death.

Salomé, 1891
Homosexuality was made legal in the UK in 1967, but it wasn't until 2017 when Wilde was finally pardoned for his homosexual acts, along with around 50,000 others. Moisés Kaufman's play, Gross Indecency: The Three Trials of Oscar Wilde was first performed 100 years after his trial in 1997. The play transformed the court transcripts, letters and newspaper articles from the time into a gripping performance depicting the three trials. Kaufman revealed the events of Wilde's trials to a whole new generation, in a world where the writer wouldn't have been jailed for his actions.
Through his daring work and undeniable certainty of character, Oscar Wilde has opened many doors for the arts community in the years following his untimely death. In 2014, he was given a star on the Rainbow Honour Walk – San Francisco's walk of fame that celebrates the LGBTQ+ people who contributed to the gay rights movement. He has become an icon of the LGBTQ+ community, paying the ultimate price for defending what he believed in. Despite his critics, Wilde's work has paved the way for the vibrant and accepting arts world that we enjoy today, with his grand legacy continuing to shape the culture and rights of the LGBTQ+ community for many years to come.
---
Suggested Reads:
Loved this post? Say it with a pin!