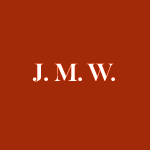 February 8 1827 - 1900
James Madison Watson, educationist and author, is of English and Dutch descent. His American ancestors migrated to New England and New York in the early colonial days. His grandfather, John Watson, was a soldier in the continental army during the Revolutionary war, and at its close settled in Washington county, New York, a few miles from Albany. The father, Rev. Simeon Watson, a Baptist clergyman removed to western New York in 1818.
James Madison Watson was the fifth in a family of seven children, and born in Onondaga Hill, the original shiretown of Onondaga county, February 8, 1827. Though Syracuse had become the county seat, his native village afforded the helpful and refining influences incident to a residential town of clergymen, judges, lawyers, and other cultured citizens of the county. It also possessed many peculiarities of a provincial and frontier town which, during the plastic period of childhood, tend permanently to affect the character. The Onondaga Indians, from the neighboring reservation, were frequenters of its streets and homes. It was on the state highway and United States mail route between Albany and Buffalo, and the daily arrivals of the stage coaches from the east and west were regularly heralded by the ever welcome blasts of the bugle horn. The Watson homestead, formerly the chief hotel of the village, was situated on the public square, opposite the court house, which was then used in part as a Baptist church. The county clerk's office, at the head of the square, had become the principal public school, and here the boy received the rudiments of an education, the open campus or ample village green serving as an admirable playground. Here, also, from the village library, containing a few select books of wholesome and stimulating literature, he first acquired his passionate love of reading and his admiration of classical style.
In his twelfth year the family removed to a sparsely settled and heavily timbered section of Oswego county, adjacent to Onondaga, involving the obstacles, limitations and unremitting labor incident to clearing lands and establishing a new home in the wilderness. The novel conditions of life and strange environment struck his boyish fancy, awakened his dormant faculties, and constantly called forth his best efforts. He worked in the woods and fields by days and spent his evenings and the odds and ends of time in reading and study. At sixteen he stood high in the teachers' examination and conducted successfully, during the winter months, his first district school.
Thenceforth he continued his studies in the academies of the county, with the view of a college course, alternated with teaching, as the necessities of self-support demanded. He was principal of an Oswego city public school for three years, and later an academic instructor and student of law. In August of 1852 he entered, as clerk and law student, the office of General James R. Lawrence, of Syracuse, then a noted lawyer and the United States attorney for the northern district of New York, remaining only eight months ; but it was a period of closest study, faithful service and rapid progress. He arrived in Albany March 31, 1853, secured a position as clerk and student with the law firm of Hammond, King & Barnes, and also as copyist in the United States branch pension office. He worked well-nigh incessantly in offices, courts, and libraries, studying books, things and men, and was admitted to the bar September 6th, the same year. Two days later he left Albany for New York city, to attend the Crystal Palace Exposition, but with no expectation of taking up his residence there. Before the close of the week, however, he accepted a business and literary connection with the publishing house of A. S. Barnes & Company, which was continued many years.
Immediately afterward, in the interest of their publications, he commenced extended lecture tours, visiting Albany, Troy, Washington, District of Columbia ; Baltimore, Wilmington, Delaware ; Philadelphia, Lancaster, Harrisburg, Reading, Easton, Trenton, Newark, Jersey City, Brooklyn, New Haven, Hartford, Worcester, Boston and many other important cities and towns, returning at intervals to New York. His services during this period were especially valuable in the revision and popularization of their text-books. A practical elocutionist and well versed in English and American literature, he had also noticed the inadequacy of the material, the illogical arrangements, and the mistaken methods of the school and family readers and spellers then in use, and had elaborated a scheme for a new series suited to all scholastic grades.
The appearance, in 1855, of his Word Builder, or National First Reader, inaugurated a new order of schoolbooks, practically presenting for the first time a systematic use of the synthetic and analytical methods of teaching reading and spelling by combining the word and sentence systems with the alphabetic and phonetic ones.
His Hand Book of Gymnastics, and his Manual of Calisthenics, published in 1864, which met an enthusiastic reception worthy of war times, were widely used by individuals, families, schools, and gymnasiums, and contributed not a little toward the creation of a national sentiment for physical culture. In 1868 he commenced the preparation of Watson's Independent Readers, a new series of six books which was issued during the succeeding four years, accompanied by his Independent Spelling Book. His Independent Child's Speller, and Independent Youth's Speller, both printed in script, appeared respectively in 1872 and 1874 ; his Independent Primary Reader, in 1875; his Complete Speller, in 1878 ; and his Graphic Speller, in 1884. These works are widely distinguished from the usual compilations of schoolbook makers. Original in design and largely so in matter, logical in arrangement, perfectly graded, and rich in annotations and illustrations, they are fully suited for permanent use by classes and individual learners. He also prepared, some years since, two distinct and entire series of schoolbooks which, though published anonymously, were extensively introduced, and their annual sales are still large. Beside revised editions, his separate works probably number not less than forty volumes.Mr. Watson was married at Newark, New Jersey, in 1871, to Emma Hopper, a daughter of Rev. Andrew Hopper, a Baptist clergyman. The same year he purchased a tract of land at Elizabeth, where he established a delightful home. He has one child, Mabel Madison Watson. Converted at an early age, he has since been closely identified with religious, ethical and reformatory measures. He is a member of the Baptist State Board of New Jersey, a deacon of the Central Baptist church of Elizabeth, and a ready Christian worker. A Republican in politics, though not a partisan, he is ever responsive to his civic duties. At the earnest and unanimous solicitation of its membership, January 5, 1885, he accepted the presidency of the Elizabeth Red Ribbon Club, a temperance and law and order organization, established by the churches of the city. A lifelong total abstainer, and believing alcoholics the greatest curse of mankind — the seat and source of lawlessness, violence, crime, disease and death — for five years he continued president, maintained educational and religious temperance Sunday meetings, union services with similar societies, and occasional protracted reformative meetings. He was editor and publisher of the Red Ribbon Record, the organ of the club. He also labored to lessen the number of drinking saloons, and waged incessant war before the city boards and the courts of the state with the violators of the excise laws, especially Sunday sellers. He has been an active worker in the Elizabeth Board of Trade, a member of the board of education and its president. He became an active member of the New Jersey Sanitary Association in 1879, its president in 1882, and thenceforth, for fifteen years, its corresponding secretary. He was elected a member of the American Public Health Association in 1882, read a paper on Physical Training, at its annual meeting, in Detroit, the following year, and subsequently he has continued an active member. He has also been an efficient and enthusiastic member of the American Forestry Association for some years past.
For several years subsequent to 1858, much of his time was devoted to teaching elocution and athletics in New York city; to training professionals, teachers, and classes in schools ; and to lectures, public readings, and instruction in teachers' institutes in many states of the Union. At the close of the civil war, in conjunction with Dr. Charles Davies, the mathematician, and other experienced educators, he aided State Superintendent Parker in the establishment of a common free school system in all the congressional districts of Missouri. Meanwhile he prepared his two works on physical training, profusely illustrated and the prompt and widespread welcome given this little book, and aided by Richard Green Parker, the then popular author of Aids to English Composition, within three years he completed the National Series of Readers, six books, the National Elementary Speller, and the National Pronouncing Speller — works whose merits were of universal recognition, and whose revised editions, after thirty-nine years (1897), are still in use.
 - A Biography by Frederick William Ricord,
History of Union County, New Jersey, 1897
Books of J. Madison Watson