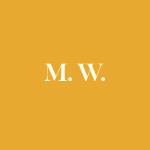 22nd July 1881 - 4th September 1944
Biography of Margery Williams
Margery Williams Bianco was born on 22nd July 1881 in London to Robert and Florence Harper Williams. The family moved to New York, USA, in 1890, before settling on a farm in Pennsylvania. There, Williams attended the Covenant School in Sharon Hill until she completed formal education at 17. Despite losing her father at the age of seven, she carried his literary influence her entire life, often recalling that it was his devotion and love of reading that inspired her to write from a young age.
In 1901, she returned to London to pursue a career as an author. Her first novel, The Late Returning, was written for an adult audience and was published in 1902, although it didn't sell well. Her subsequent works, The Price of Youth (1904) and The Bar (1906), also saw little success.
While at her publisher's office, Williams met her future husband, Francesco Bianco. The pair married in 1904, and together they had two children, Cecco and Pamela. The family travelled Europe for Bianco's work, living first in Paris, France, before moving to Turin, Italy. Committing herself to motherhood, Williams temporarily set aside her writing aspirations to focus on raising her young family.
At the commencement of the First World War in 1914, Bianco joined the Italian forces, and Williams was left alone with the children. During this time, she found inspiration in the work of the English poet Walter de la Mare, who described the imagination as being either childlike or boylike. He defined a childlike imagination as a creative and intuitive view of life, which often wares away as one ages. On the other hand, a boylike imagination is a logical and analytical view, and de la Mare believed it to be the dominant type of imagination among adults. His innovative attitude towards the imagination not only inspired Williams to write an essay in homage to the poet but also rekindled her desire to write.
This began with a horror novel, The Thing in the Woods, which featured a werewolf and his brother roaming the Pennsylvanian countryside. First published in England in 1914, a revised edition was later republished in the USA under the pseudonym Harper Williams. It's commonly thought that the phenomenal horror writer H. P. Lovecraft was influenced by this novel when writing his own The Dunwich Horror (1929), due to his poem 'On The Thing in the Woods by Harper Williams'.
Despite the war ending in 1918, Europe was left broken and deprived. Bianco rejoined his family, and in 1921, the four of them moved to Greenwich Village, USA. In their new home, Williams observed her children playing together and with their toys, and was reminded of her own childhood. With a new spark of inspiration, Williams turned to de la Mare's idea of the childlike imagination to fuel her writing. This time she had a new audience in mind, children.
Williams' first Children's Book
The Velveteen Rabbit; or, How Toys Become Real was Williams' first children's book, and it was an instant success. She continued to write for children, often featuring personified toys and anthropomorphised animals. The stories' uplifting endings always outweigh the melancholy lingering in the narratives, and her books successfully marry the magic of childlike imagination with the realism of life.
Towards the end of her career, Williams wrote for young adults as well as children. Winterbound (1936) is the most famous of these novels and was a runner-up for the Newbery Medal in 1937, later receiving the Newbery Honor.
In 1939, Williams' life was plunged into darkness once more as Britain joined the Second World War. Standing with her country of birth, her work, such as Franzi and Gizi (1941), began to feature patriotic themes. The last book she completed was Forward Commandos!, published in 1944. The wartime novel was a tale of heroism and bravery, featuring a Black soldier. This recognition and appreciation of Black people's contribution and sacrifice during the war was rarely seen in literature at the time.
Shortly after the publication of Forward Commandos!, Williams fell ill. After spending three days in the hospital in New York, she passed away aged 63 on 4th September 1944. Williams died the author of over 25 children's books and novels, with The Velveteen Rabbit remaining her most-cherished work.
Books of Margery Williams