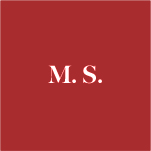 10 April 1880 – 10 August 1948
Augustus Montague Summers was born in Bristol, England in 1880. He was raised as an evangelical Anglican in a wealthy family, and studied at Clifton College before reading theology at Trinity College, Oxford with the intention of becoming a Church of England priest. In 1905, he graduated with fourth-class honours, and went on to continue his religious training at the Lichfield Theological College. Summers entered his apprenticeship as a curate in the diocese of Bitton near Bristol, but rumours of an interest in Satanism and accusations of sexual misconduct with young boys led to him being cut off; a scandal which dogged him his whole life.
Summers joined the growing ranks of English men of letters interested in medievalism and the occult. In 1909, he converted to Catholicism and shortly thereafter he began passing himself off as a Catholic priest, the legitimacy of which was disputed. Around this time, Summers adopted a curious attire which included a sweeping black cape and a silver-topped cane.
Summers eventually managed to make a living as a full-time writer. He was interested in the theatre of the seventeenth century, particularly that of the English Restoration, and was one of the founder members of The Phoenix, a society that performed neglected works of that era. In 1916, he was elected a fellow of the Royal Society of Literature. Summers also produced some important studies of Gothic fiction. However, his interest in the occult never waned, and in 1928, around the time he was acquainted with Aleister Crowley, he published the first English translation of Heinrich Kramer and James Sprenger's Malleus Maleficarum ('The Hammer of Witches'), a 15th century Latin text on the hunting of witches. Summers then turned to vampires, producing The Vampire: His Kith and Kin (1928) and The Vampire in Europe (1929), and then to werewolves with The Werewolf (1933). Summers' work on the occult is known for his unusual, archaic writing style, his intimate style of narration, and his purported belief in the reality of the subjects he treats.
In his day, Summers was a renowned eccentric; The Times called him "in every way a 'character'" and "a throwback to the Middle Ages."
He died at his home in Richmond, Surrey.
Books of Montague Summers