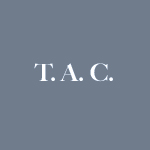 8 January 1867 – 29 January 1933
Thomas Coward was born on 8 January 1867 and was an English ornithologist and amateur astronomer. He wrote on natural history, local history and Cheshire for a number of publications and books.
Coward was born in Bowden, Cheshire, England and was the youngest child of Thomas and Sarah Coward. His father was a congregational minister and a partner in the firm Melland and Coward, a company of textile bleachers and finishers. Coward was educated at Brooklands School, Sale and later Owens College (now Manchester University), after which he joined his father's company. He worked for Melland and Coward for nineteen years, until the company was bought by The Bleachers Combine. Coward's proceeds from the sale were enough to allow him to retire and focus on his true interest and passion – wildlife and natural history. Coward had loved the study of birds and nature since he was a child and for the next thirty years of his life he dedicated himself to ornithology and natural history.
Coward wrote articles on the natural world for many newspapers, including The Chester Courant, The Liverpool Daily Post, and The Manchester Guardian, for whom he wrote a Country Diary column until his death. He also wrote for a number of magazines including Country Life and The Field, and for a number of specialist journals, such as The Zoologist and British Birds.
Coward's first book, The Birds of Cheshire, was published in 1900 whilst Coward was living in Hale, Manchester. The book was co-written with his old school friend, Charles Oldham (1868-1942), and was the first comprehensive study of the county's birds. It focused on the behaviour and field characteristics of the birds of Cheshire. Oldham and Coward remained friends throughout their lives and wrote a number of other books and articles together, such as The Vertebrate Fauna of Cheshire and Liverpool Bay (1910). Coward's other titles include The Migration of Birds (1912), Bird Haunts and Nature Memories (1922), and Bird and Other Nature Problems (1931). Perhaps Coward's most famous piece of work was his three volume book The Birds of the British Isles and Their Eggs (1920-25) which was illustrated by Archibald Thorburn (1860-1935). The book was said to have done more to popularise the study of birds than any other publication produced in the first part of the twentieth century.
Coward married his cousin Mary Milne in 1904, they remained married until his death. Throughout his life, Coward held a number of positions including Acting Keeper of Manchester Museum during World War One, Chairman and President of the Altrincham and District Natural History and Literary Society, and President of the Manchester Literary and Philosophical Society. He also travelled widely in the British Isles doing fieldwork and studying the country's natural history. His death came suddenly whilst he was at home on 29 January 1933. There is a blue plaque on his home in Bowden, where he moved in 1911. Upon his death, public donations were raised all around the world in order to buy the whole of Cotterhill Clough (which is fourteen acres) and Manbury Reed Bed to turn them into nature reserves in Coward's honour showing the popularity and respect given to him and his work. His field notes are archived at the Department of Zoology in Oxford.