It seemed only right on the 200th anniversary of Florence Nightingale to honour her fantastic work with a new collection of books inspired by the woman herself.
To celebrate the momentous anniversary, we've taken a closer look at this trailblazing historical icon, including a peek at some new editions & new collections of non-fiction titles all about her life and legacy.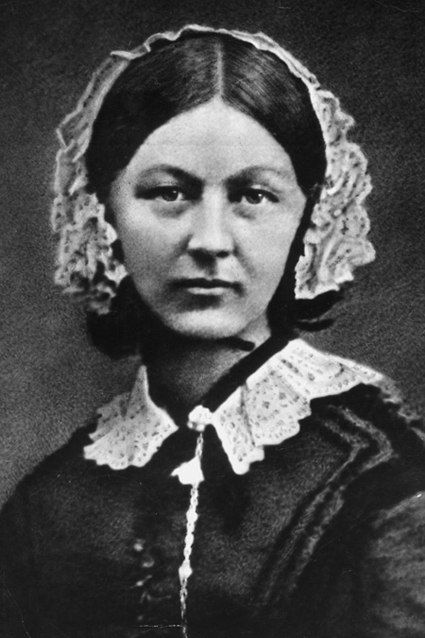 "I attribute my success to this – I never gave or took any excuse."

Florence Nightingale
---
Inspiring the countless generations preceding her, Florence Nightingale greatly affected 19th and 20th-century policies around medical care.
She gained a reputation while serving in the Crimean War, attending to and organising the care of wounded soldiers. With a group of women nurses under her command, she improved the unsanitary conditions of the base hospital she was attending, resulting in a drastically reduced death count.
Known for her compassionate nature, she was dubbed the 'Lady With The Lamp' after making rounds attending to the wounded soldiers at night.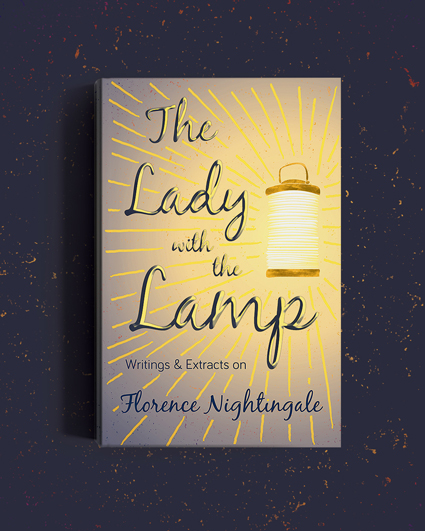 This collection of vintage essays and extracts from various writers offers a unique insight into the life and work of Florence Nightingale. Highlighting her work, and accomplished medical knowledge. With writings from the likes Millicent Fawcett, H. W. Longfellow, and more.
"A lady with a lamp shall stand

In the great history of the land,

A noble type of good

Heroic womanhood."

H. W. Longfellow
Upon returning from the war, Nightingale was rewarded for her work by Queen Victoria. She was granted a large sum of money which she then used to further her cause. She founded the Nightingale Training School for Nurses, which was one of the first institutions to teach nursing and midwifery as a formal profession.
Nightingale inspired young women from all class backgrounds to enrol at the training school, causing her to become a figure of public admiration during the Victorian era, with nursing now seen as a respectable and honourable vocation. The school still runs to this day, now part of King's College, London, known as The Florence Nightingale School of Nursing and Midwifery.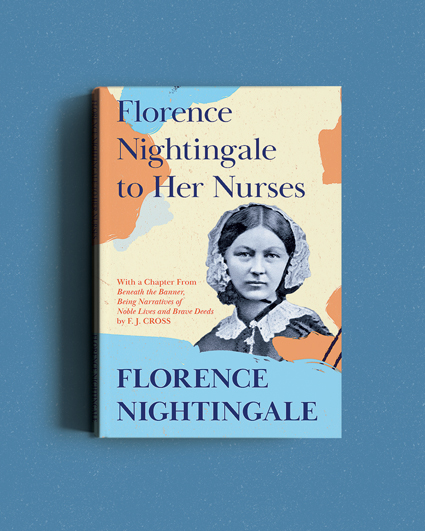 This book contains a selection of addresses given by Nightingale to the probationers and nurses of The Nightingale School at St. Thomas's Hospital, first published in 1914. A perfect read for those interested in how she shaped the face of modern nursing over a century ago.
Florence Nightingale produced many writings throughout her life, including those based on her work during the Crimean war.
Noted for being a keen statistician, she produced pie charts and reports on patient mortality at the base where she served, analysing her experience and proposing reforms for other military hospitals.
With her novel use of the pie chart, she would go on to become a pioneer of graphical representation of statistics and was elected as the first female member of the Royal Statistical Society.
"Generations of women, for centuries to come, will be the better, the more helpful, and the more devoted for Florence Nightingale having lived"

Ingleby Scott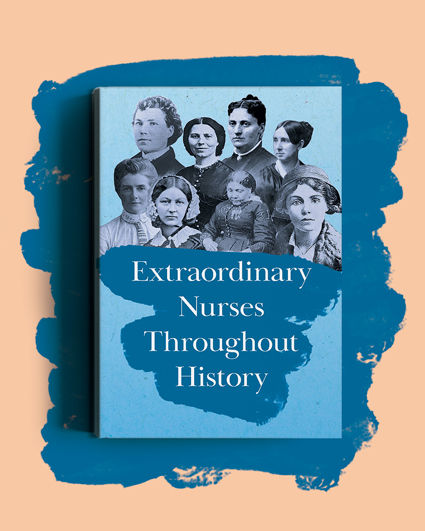 Collected in honour of Florence Nightingale's 200th birthday, Extraordinary Nurses Throughout History celebrates the amazing efforts of eight notable nurses. This fascinating insight into the lives and achievements of these women is not to be missed by those interested in the history of nursing.
While she served in Crimea, Florence Nightingale contracted Brucellosis – also known as Crimean Fever, from which she would never fully recover.
She continued her work whilst house-bound, producing more works on Nursing and the running of hospitals. She received honours throughout her life which celebrated her work, including becoming the first of eight women to be awarded the Order of Merit in 1907.
After becoming suddenly ill in 1910, Florence Nightingale died peacefully aged 90 at her home in London.
Widely acknowledged as a pioneer of modern nursing, it's impossible to imagine a world where Florence Nightingale didn't exist. Her spirit lives on through the nurses that follow in her footsteps and the amazing work done by health care professionals on a daily basis.
Books on Nursing
---
2020 is marked as the Year of the Nurse and Midwife by the World Health Organisation. Since this was announced, the world has gone into lockdown due to Covid-19 being declared a global pandemic.
It's now more important than ever to remember the great work done by nurses throughout history, and the legacy they left behind.
We have been truly inspired by the courageous and selfless work of the NHS and key workers throughout these strange times, which not only cements this year as 'The Year of the Nurses and Midwives', but also reminds us all of the strength and resilience within our healthcare system in times of need.
---
Love this post? Say it with a pin.