Sarojini Naidu was an Indian political activist and poet. Her political career began when she worked as a suffragette in England during the early 1900s. Following this, she became a part of the Indian nationalist movement and was a close political ally of Mahatma Gandhi. She was also the first woman to hold the office of Governor in the Dominion of India in 1925 after she was appointed the president of the Indian National Congress.
Although her political achievements are vast, she is also held in high esteem for her considerable contributions to poetry. Touching on serious subjects such as nature, romance, tragedy and patriotism, her lyrical prose earned her the sobriquet 'The Nightingale of India'.

In The Bazaars of Hyderabad
Sarojini Naidu was born in Hyderabad on the 13th of February 1879 to a Bengali family. She began writing poetry at the age of 12 and was dubbed a child prodigy for the quality of her work.
Her first epic piece, The Lady of the Lake, was thirteen hundred lines long, and along with her famous play Maher Muneer (written in Persian), she earned a well-deserved scholarship to study at King's College in London aged 16. She developed her prose whilst studying in England, producing articles featuring themes such as 'the great temples and mountains in India and the complex details of Indian life.'
In the Bazaars of Hyderabad, one of her most famous poems shot her to poetry fame when it was published in 1912.
Written in her earlier years, Naidu describes the magnificent things in life along with common scenes in the bazaars of Hyderabad – where she grew up. Set in the form of conversations between customers and vendors, the poem paints a vivid scene rich in contextual imagery that transports the reader to the centre of the bazaar.
What do you sell O ye merchants ?
Richly your wares are displayed.
Turbans of crimson and silver,
Tunics of purple brocade,
Mirrors with panels of amber,
Daggers with handles of jade.

Sarojini Naidu, In the Bazaars of Hyderabad
The Nightingale of India
She was 35 when she first met peaceful activist Mahatma Gandhi in 1914. At the time, Gandhi was spreading his initiative around the world, lobbying for India's Independence from colonial rule and advocating the civil rights of Indians in South Africa. The pair embarked on a long, unwavering friendship, serving together in the cause for India's freedom.
Gandhi himself gave Sarojini Naidu the nickname 'The Nightingale of India' (or 'Bharatiya Kokila') because of her lyrical and melodic poetry, much like the nightingale bird. Her work is emotive and rich in imagery, capturing big themes of love, loss, patriotism, and much other colourful prose.
In this way and at that instant commenced our friendship, which flowered into real comradeship, and bore fruit in a loving, loyal discipleship, which never wavered for a single hour through more than thirty years of common service in the cause of India's freedom.

Sarojini Naidu on her friendship with Mahatma Gandhi
Woman Activist and Peaceful Protester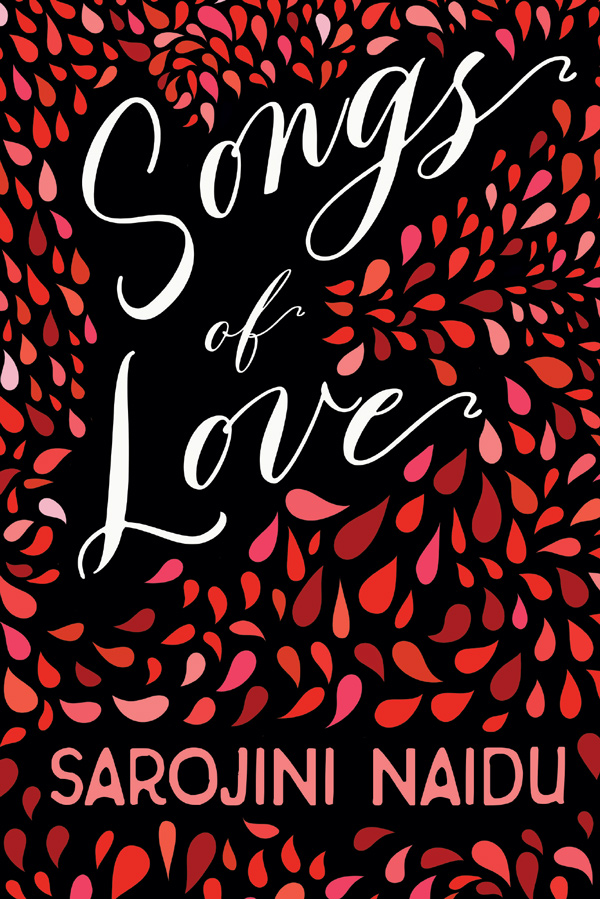 During her time in London, she encountered the suffrage movement and quickly became a campaigner and activist. She gave evidence to try and persuade the British Government to give voting rights to Indian women. Although the bill was unsuccessful, it paved the way for Indian states to decide on the issue. In 1905, having returned to India to be married and have children, Naidu joined the Indian freedom struggle after the 1905 partition of Bengal.
Along with her close friend Mahatma Gandhi, she travelled across the world, speaking about the Indian Nationalist cause. Her daughter, Padmaja, also played an important role in the fight for India's Freedom from British colonial rule, and the pair were arrested on multiple occasions.
Naidu was at the forefront of the suffrage movement in India. She set up the Women's Indian Association, giving lectures around the country on social welfare and women's empowerment. She met with politicians, petitioned the Indian government, demanding that women get the right to vote.
'Sarojini Naidu's legacy, alongside that of other, Indian women, are a powerful corrective to the idea that the fight for female suffrage was a purely Western phenomenon.'

How Indian Women Contributed to the Suffrage Movement
She called for more women to be represented in India's independence movement, and in 1925, she was elected as the first woman to be president of the Indian National Congress. The party went to count another woman, Indira Gandhi, as the first woman prime minister of India. It committed itself to the women's suffrage movement, which became law under the constitution of India in 1947.
It has been our good fortune, while in Bombay, to meet Mrs. Sarojini Naidu, the newly elected President of the All-India Congress and a woman who combines in the most remarkable way great intellectual power with charm, sweetness with courageous energy, a wide culture with originality, and earnestness with humor. If all Indian politicians are like Mrs. Naidu, then the country is fortunate indeed

Aldous Huxley
The Songs of Sarojini Naidu
It was during her busy political career that Sarojini Naidu penned some of her best poetry collections. From 1905 to 1912, she wrote three collections of poetry 'so beautiful it could also be sung'.
Her first collection, The Golden Threshold, 1905, bought her recognition as 'The Nightingale of India' and was dedicated to fellow poet Edmund Gosse whom she met while studying in England. She later released two further poetry collections featuring the rich and sensual imagery of nature, written in her trademark lyrical quality. The collections of folk songs and poems focus on Indian cultures, nature, life and death, and spirituality. 
'Her poems had English words, but an Indian soul.'

Sarojini Naidu Biography, Poem Hunter
Sarojini Naidu died at the age of 70 while working in her office at the Government House in Lucknow, 1949. She is best remembered for her pioneering activism and political work. Although she dedicated much of her later life to her work in politics, it's no doubt that her poetry continues to be praised and admired a century on.
Her ideas were progressive for the time and subsequently brought around their own social change within Indian society. Read more about Sarojini Naidu on her author page, featuring a biography by Mary C. Sturgeon.
---
Books written by Sarojini Naidu:
Loved this post? Say it with a pin!