Well known for his epics of Russian literature, Fyodor Dostoevsky was a prolific writer, penning a collection of over 30 works. Often forgotten, his collection of short stories stand in their own right as great pieces of writing. Written throughout his turbulent life, they grapple with the similar themes of his more famous novels and novellas, yet are shorter and easier to read if you are new to Russian literature. We've picked nine of our favourites below to help you get started.
---
An Honest Thief is one of Dostoevsky's most famous short stories that famously tells the tale of Emelyan Ilyitch, the tragic drunk. It begins with our narrator conversing with Astafy Ivanovich, an aged soldier and temporary lodger. An unfortunate coat theft leaves Astafy dismayed one day, and a conversation is struck up between the two, who seem to share the same dislike for thieves in general. One night, however, Astafy recounts to the narrator a story of an honest thief he had once met.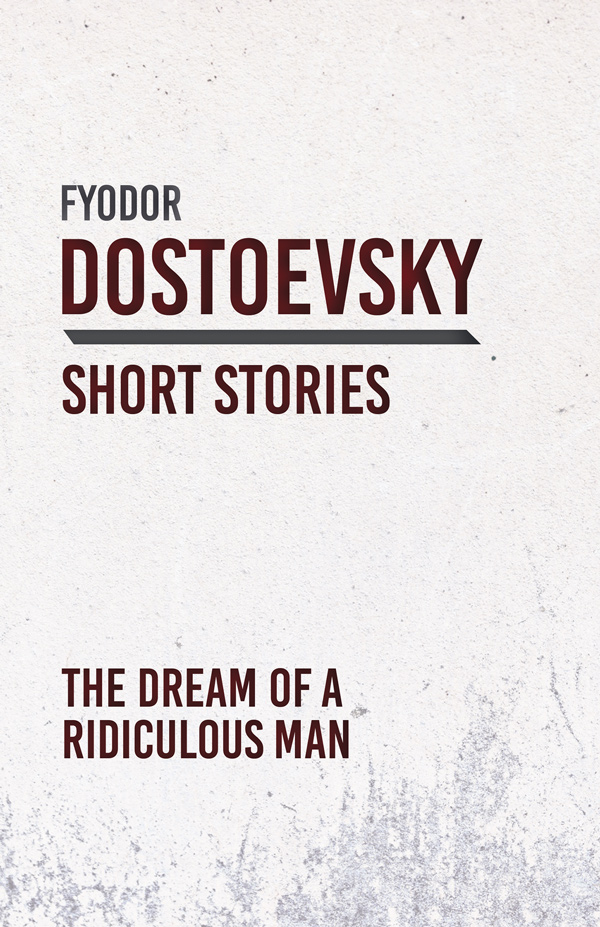 Also known as A Gentle Creature this short story was inspired by real events. It chronicles the relationship between a girl and a pawnbroker whose shop she visits frequently. When a 16-year-old girl frequently pawns her belongings so that she can advertise as a governess in the newspaper, her dire financial situation is made apparent to the shop owner and narrator, who resolves to give her as much as he can for the things she brings. After some investigating, our narrator learns that she answers to two greedy aunts who have arranged a marriage for her that promises to be abusive. In an attempt to save her from that fate, he himself proposes to the young woman, who accepts, but things don't go exactly to plan.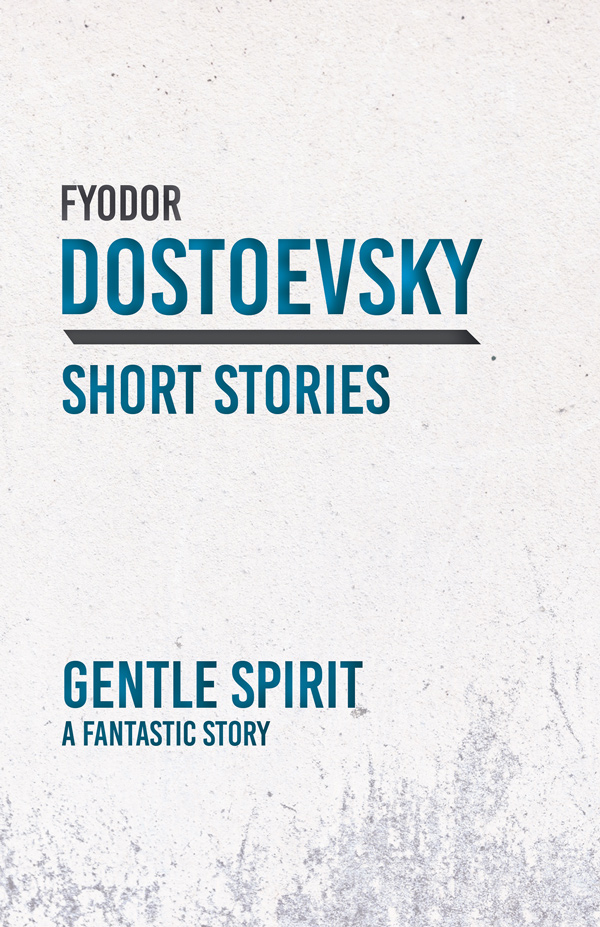 "To go wrong in one's own way is better than to go right in someone else's."

Fyodor Dostoevsky, Crime and Punishment
Bobok is a short story of a writer who begins to hear voices from beyond the grave. Ivan Ivanovitch is a writer who goes to a funeral where he falls into deep contemplation. After a while, he begins to hear the voices of the recently dead, listening to their conversations about card games and political scandals. Our eavesdropper also learns that it is the "inertia" of consciousness that enables them to communicate in the grave, which they can do for up to a year. However, what he goes on to hear leaves him with a great sense of sadness and disappointment.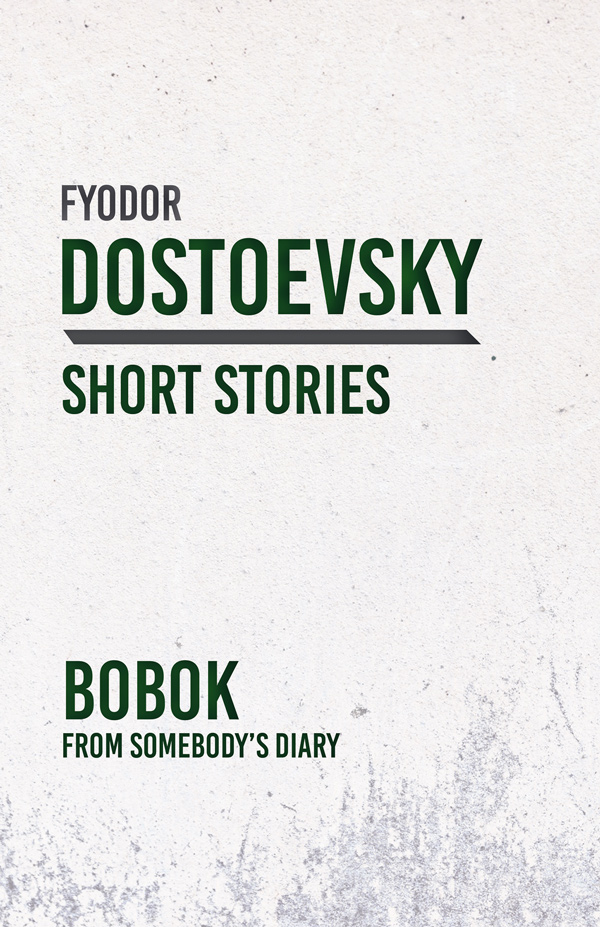 The poem of the Grand Inquisitor was written into Dostoevsky's novel The Brothers Karamazov. The story is recited by the character Ivan Karamazov who is questioning his novice monk brother Alyosha Karamazov about the possibility of a personal God. Posing questions and ideas about human nature and freedom, the long soliloquy has become one of the best-known passages in modern literature.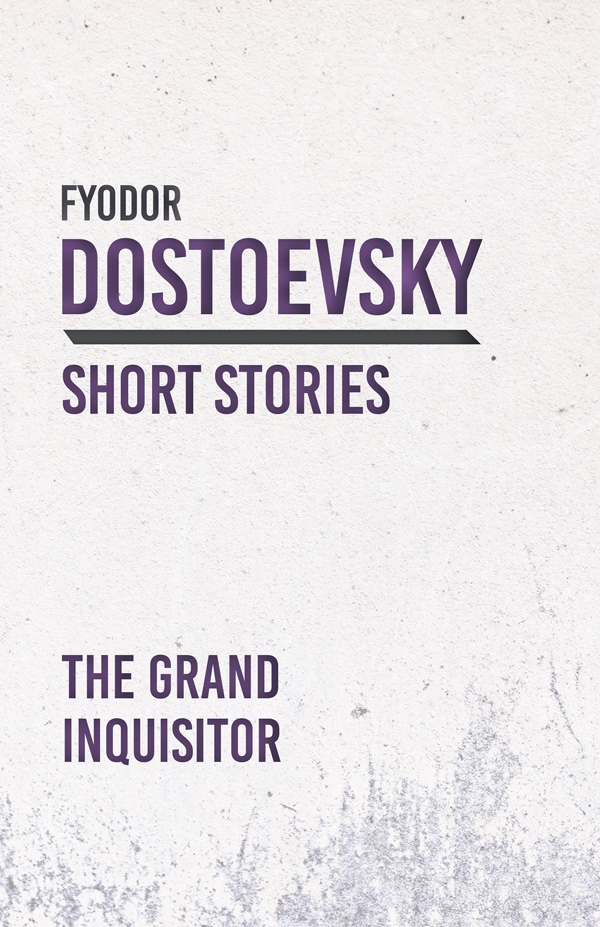 First published in 1848, White Nights is a short story about a young man fighting his inner restlessness. Set in St. Petersburg, the tender tale looks at the guilt and torment of unrequited love. The light narrative focuses on two protagonists and the common alienation they feel, which eventually brings the two of them together. A short story that really pulls on the heartstrings.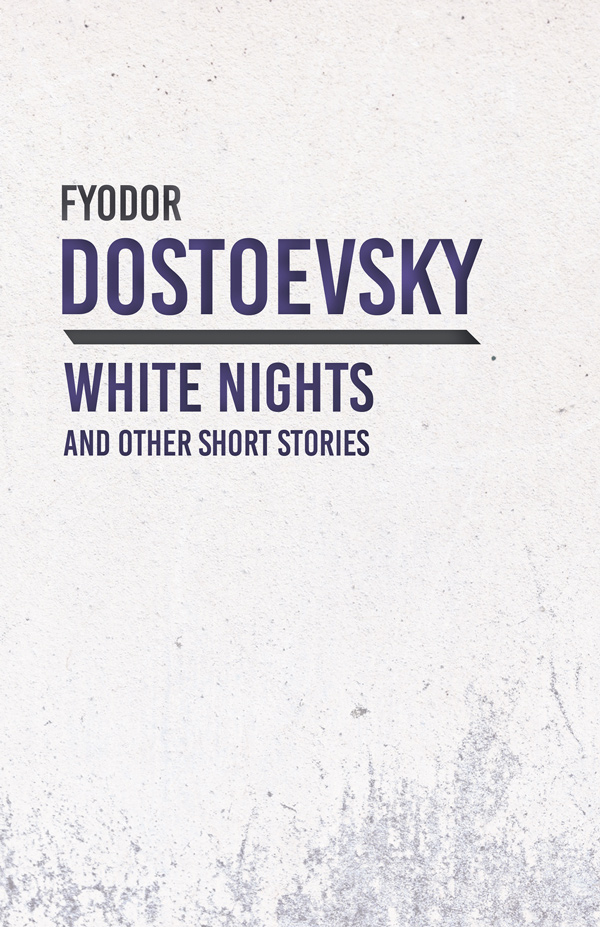 The only work Dostoevsky completed in prison, A Little Hero is a fantastic short story that narrates the turn of a young boy into a young man. Endearing and nostalgic, the tale focuses on coming of age issues, recounting events of an upper-class Russian party through the eyes of a child.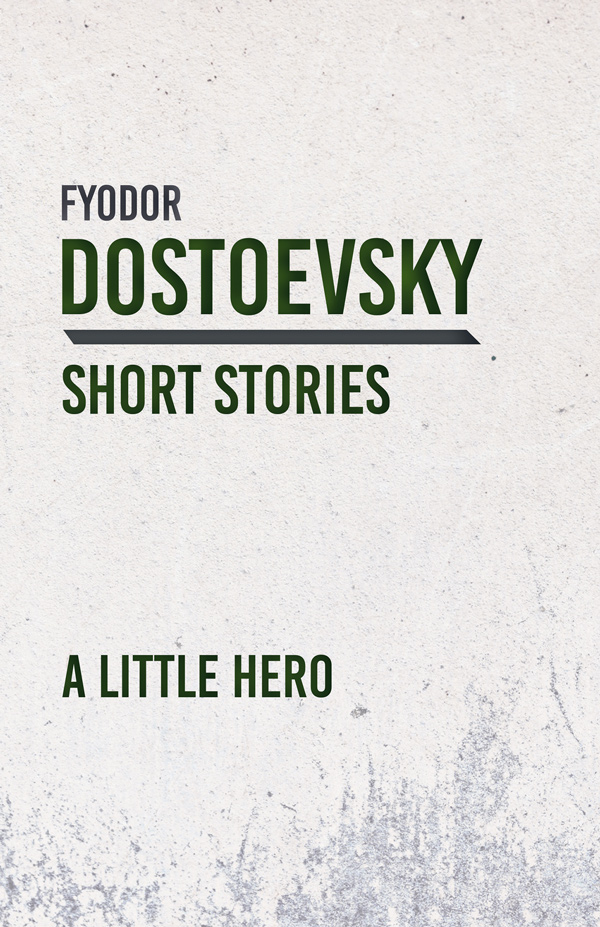 Found in the short story collection White Nights and Other Short Stories, Dostoevsky's tale A Christmas Tree and a Wedding is a story of such elements. After attending a wedding, a man thinks back to a Christmas party that he went to some years before. While there, he found himself alienated from much of the conversation and so took to people watching instead. He goes on to witness an event that would result in the wedding that he had just been a guest at.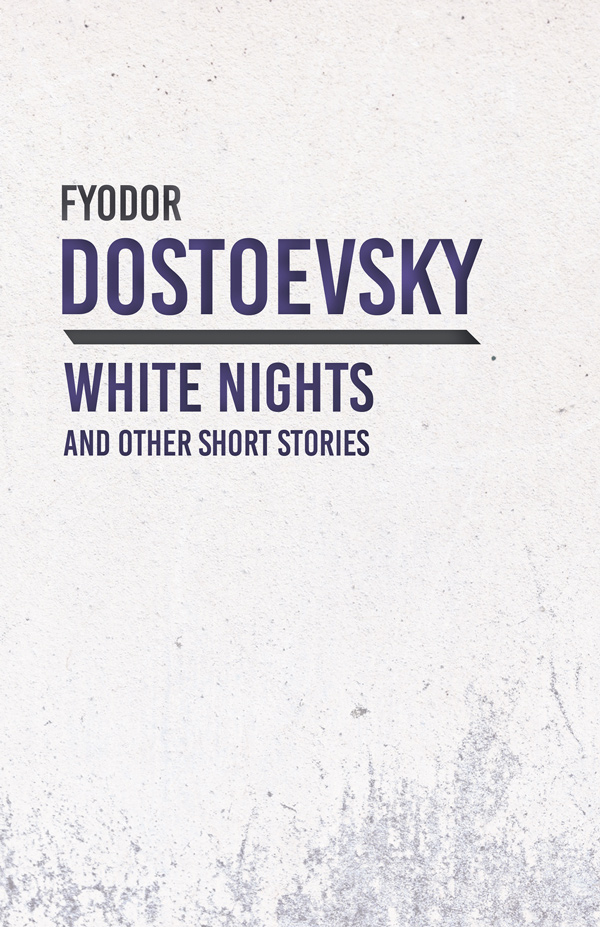 "There is immeasurably more left inside than what comes out in words."

Fyodor Dostoevsky
A man walks St. Petersburg's streets while musing upon how ridiculous his life is, as well as its distinct lack of meaning or purpose. This train of thought leads him to the idea of suicide, which he resolves to commit using a previously acquired gun. However, a chance encounter with a distressed little girl in the street derails his drastic plans.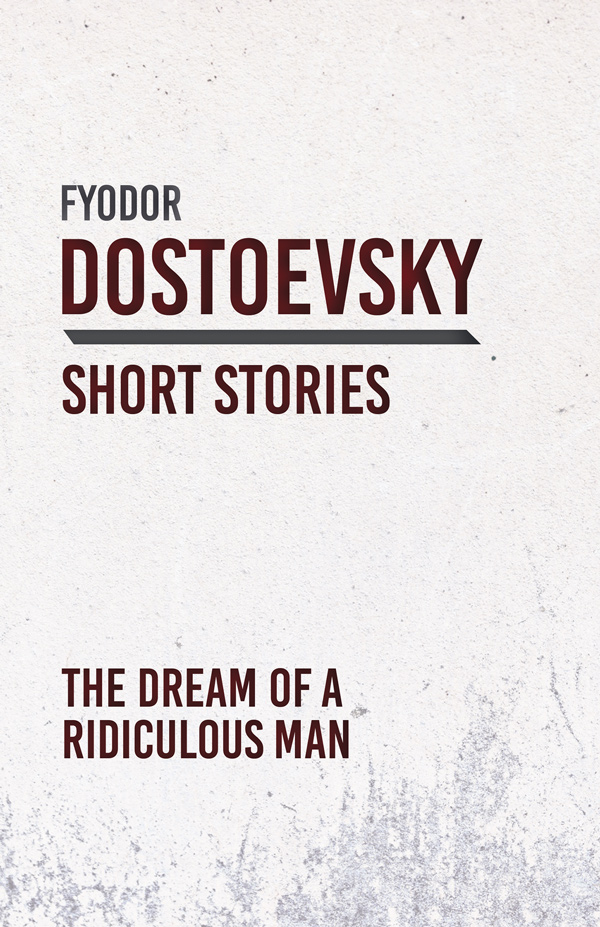 Featured in the collection An Honest Thief and Other Short Stories, the story of The Peasant Marey is one of the best known autobiographical accounts from the 'Writer's Diary' of Fyodor Dostoevsky. It is regarded as a work of fiction and framed as a short story, and is narrated by a fictional prisoner – it recounts evident reminisces of Dostoyevsky himself.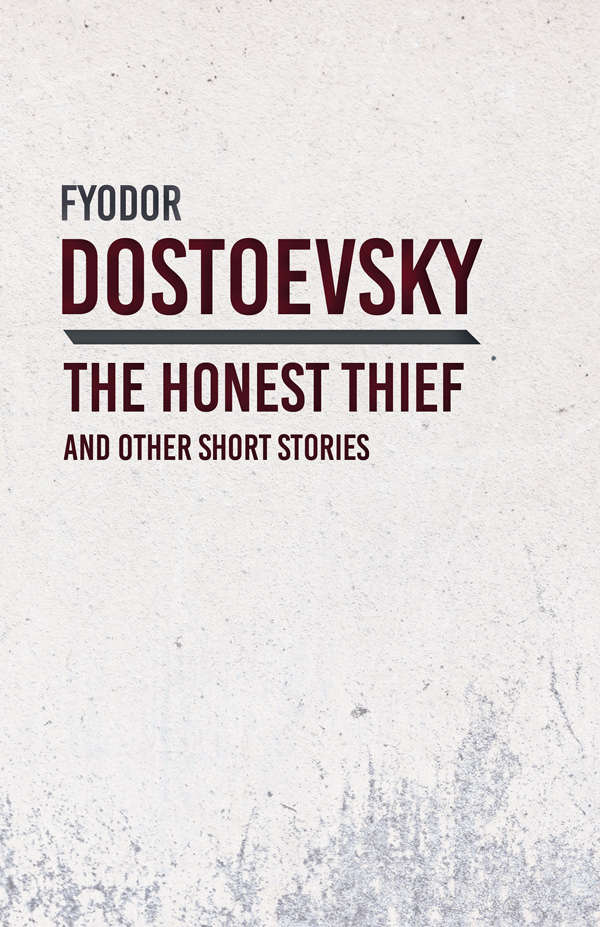 ---
More on Fyodor Dostoevsky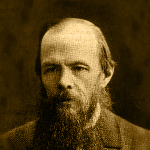 Fyodor Mikhailovich Dostoevsky was born in Moscow, 1821 as the second son of a former army doctor. Raised within the grounds of the Mariinsky hospital, at an early age he was introduced to English, French, German and Russian literature, as well as to fairy tales and legends.
Loved this post? Say it with a pin!