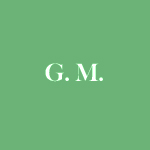 c. 1095 – c. 1155
Geoffrey of Monmouth was born circa 1095. Little is known about the details of his life, but it is widely believed that he was an Oxford cleric for most of his life, possibly at St. George's church.
His largely fictionalised History of the Kings of Britain (c. 1135-39) traced the descent of British nobility from the Trojans; it brought the figures of Arthur and the enchanter Merlin into European literature.  Though denounced from the first by other historians, the work was one of the most popular books of the Middle Ages and had a great influence on later chroniclers.
Geoffrey died in 1155.
Books of Geoffrey of Monmouth