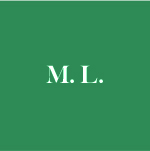 11 December 1864 – 6 November 1941
Maurice Marie Émile Leblanc was born on 11th November 1864 in Rouen, Normandy, France. He was a novelist and writer of short stories, known primarily as the creator of the fictional gentleman thief and detective, Arsène Lupin.
Leblanc spent his early education at the Lycée Pierre Corneille (in Rouen), and after studying in several countries and dropping out of law school, he settled in Paris and began to write fiction. From the start, Leblanc wrote both short crime stories and longer novels – and his lengthier tomes, heavily influenced by writers such as Flaubert and Maupassant, were critically admired, but met with little commercial success.
Leblanc was largely considered little more than a writer of short stories for various French periodicals when the first Arsène Lupin story appeared. It was published as a series of stories in the magazine 'Je Sais Trout', starting on 15th July, 1905. Clearly created at editorial request under the influence of, and in reaction to, the wildly successful Sherlock Holmes stories, the roguish and glamorous Lupin was a surprise success and Leblanc's fame and fortune beckoned. In total, Leblanc went on to write twenty-one Lupin novels or collections of short stories. On this success, he later moved to a beautiful country-side retreat in Étreat (in the Haute-Normandie region in north-western France), which today is a museum dedicated to the Arsène Lupin books.
The character of Lupin might have been based by Leblanc on the French anarchist Marius Jacob, whose trial made headlines in March 1905; it is also possible that Leblanc had read Octave Mirbeau's Les 21 jours d'un neurasthénique (1901), which features a gentleman thief named Arthur Lebeau. By 1907 Leblanc had graduated to writing full-length Lupin novels, and the reviews and sales were so good that Leblanc effectively dedicated the rest of his career to working on the Lupin stories. Like Conan Doyle, who often appeared embarrassed or hindered by the success of Sherlock Holmes and seemed to regard his success in the field of crime fiction as a detraction from his more 'respectable' literary ambitions, Leblanc also appeared to have resented Lupin's success. Several times, he tried to create other characters, such as private eye Jim Barnett, but eventually merged them with Lupin. He continued to pen Lupin tales well into the 1930s.
Leblanc also wrote two notable science fiction novels: Les Trois Yeux (1919), in which a scientist makes televisual contact with three-eyed Venusians (from the planet Venus), and Le Formidable Evènement (1920), in which an earthquake creates a new landmass between England and France.
Leblanc was awarded the Légion d'Honneur  - the highest decoration in France - for his services to literature. He died in Perpignan (the capital of the Pyrénées-Orientales department in southern France) on 6th November 1941, at the age of seventy-six.  He is buried in the prestigious Montparnasse Cemetery of Paris.