Author of countless stories and essays, Charles Dickens is one of the most iconic writers of all time, primarily known for his vivid and gritty portrayal of Victorian London. Join us on a journey through nineteenth-century England as we take a closer look at some of his biggest and best pieces of writing from the collection.
"No one who can read, ever looks at a book, even unopened on a shelf, like one who cannot."

Charles Dickens – Our Mutual Friend
---
Charles John Huffam Dickens (1812–1870) was an English writer and social critic famous for having created some of the world's most well-known fictional characters.
A celebrity of his day, his works were unprecedentedly famous during his lifetime, and today he is commonly regarded as the most celebrated Victorian-era novelist.
Dickens first gained success with the 1836 serial publication of The Pickwick Papers, which turned him almost overnight into an international literary celebrity thanks to his humour, satire, and astute observations concerning society and character.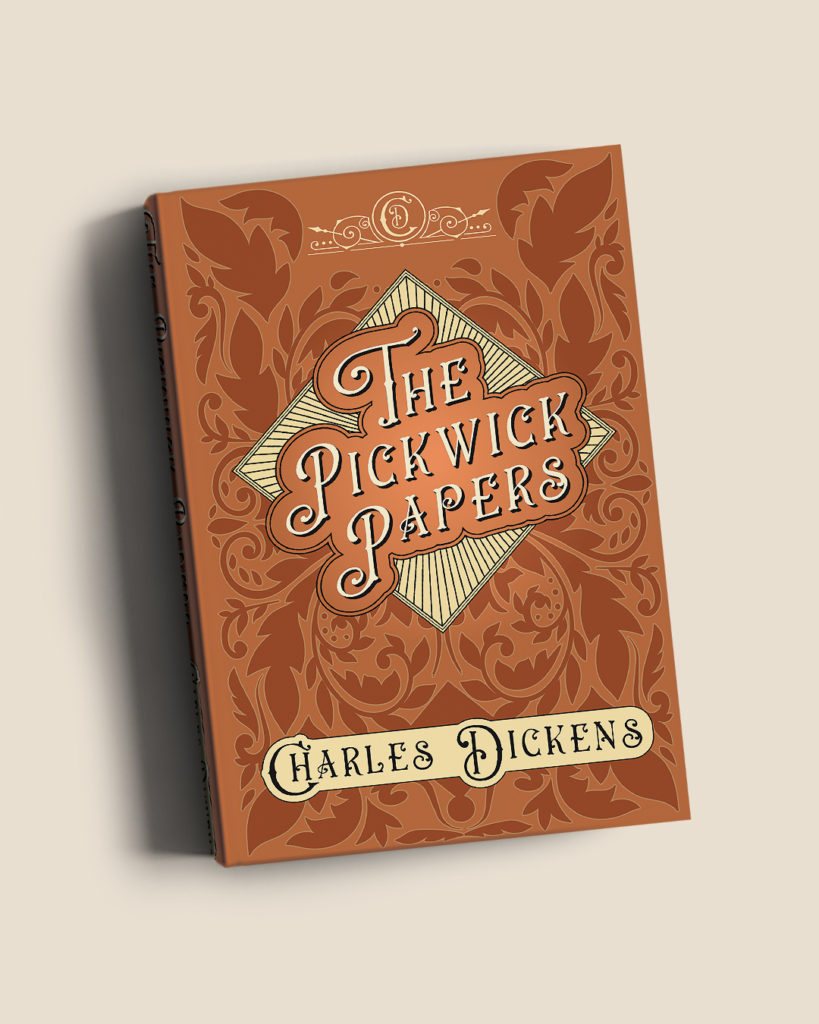 The Posthumous Papers of the Pickwick Club was first issued as a serial of 20 monthly installments. Known as The Pickwick Papers, the novel revolves around the main protagonist and founder of The Pickwick Club, Samuel Pickwick. Along with three members, Mr Winkle, Mr Snodgrass, and Mr Tupman, it chronicles a series of loosely related adventures set between 1827–8. Following the club's "Pickwickian" members as they travel to locations outside of London and report their findings.
Full of the joys of travel, companionship between men, romance, innocence, topped off with a sprinkling of satire, it is responsible for catapulting Dickens into international fame.
Before he became a world-renowned novelist, Charles Dickens wrote articles on politics.
He was a teenager when he started working as a reporter for The Mirror of Parliament in the 1830s. For the few years that he worked as a political reporter, he saw some significant changes in parliament, including the establishment of workhouses and the parliamentary building burnt down.
It is no surprise the influence that it had on Dickens as a novelist, with satirical themes and society featuring so consistently throughout his works.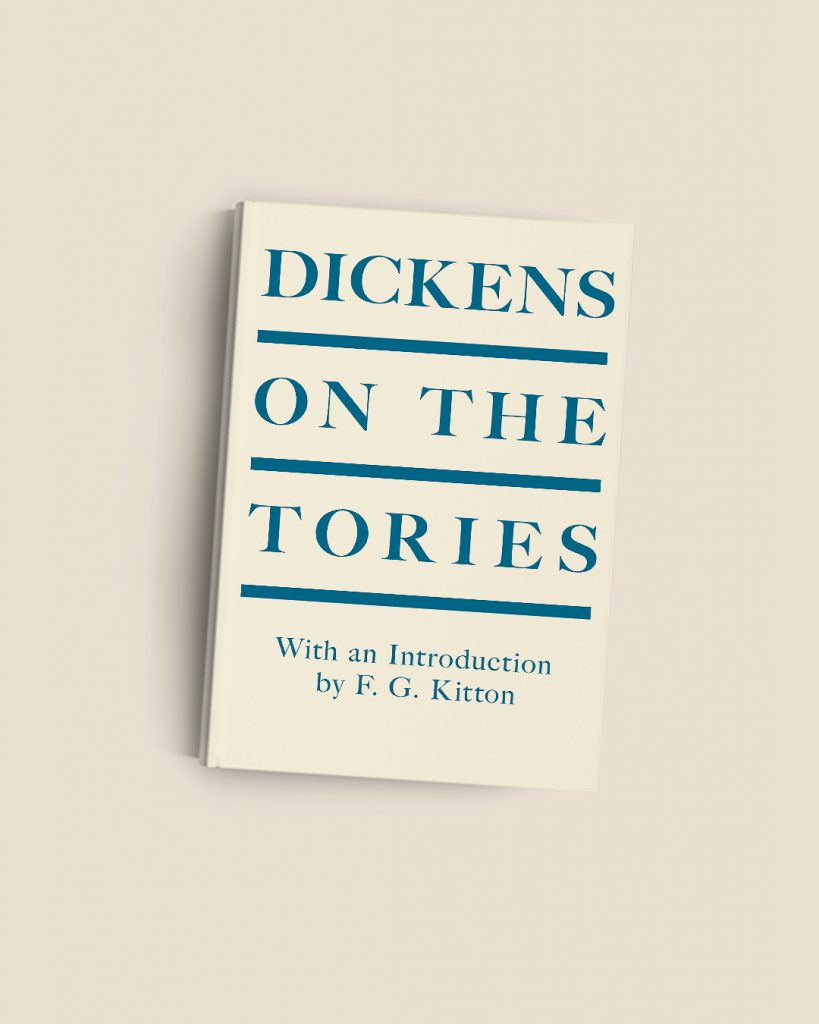 Dickens on the Tories is a small collection of verse satires by Charles Dickens relating to the Tory party of Great Britain, whom he despised and hated. It features an introduction by F. G. Kitton, best known for illustrating and editing the works of Dickens.
Displeased with their return to power in 1841, he initially considered standing for the Liberals before writing "The Fine Old English Gentleman", "The Quack Doctor's Proclamation", and "Subjects for Painters" to vent his anger. He anonymously contributed these 'squibs' to The Examiner, which were intended to help the Liberals in fighting their opponents.
'By Jove how radical I am getting! I wax stronger and stronger in the true principles every day.'

Charles Dickens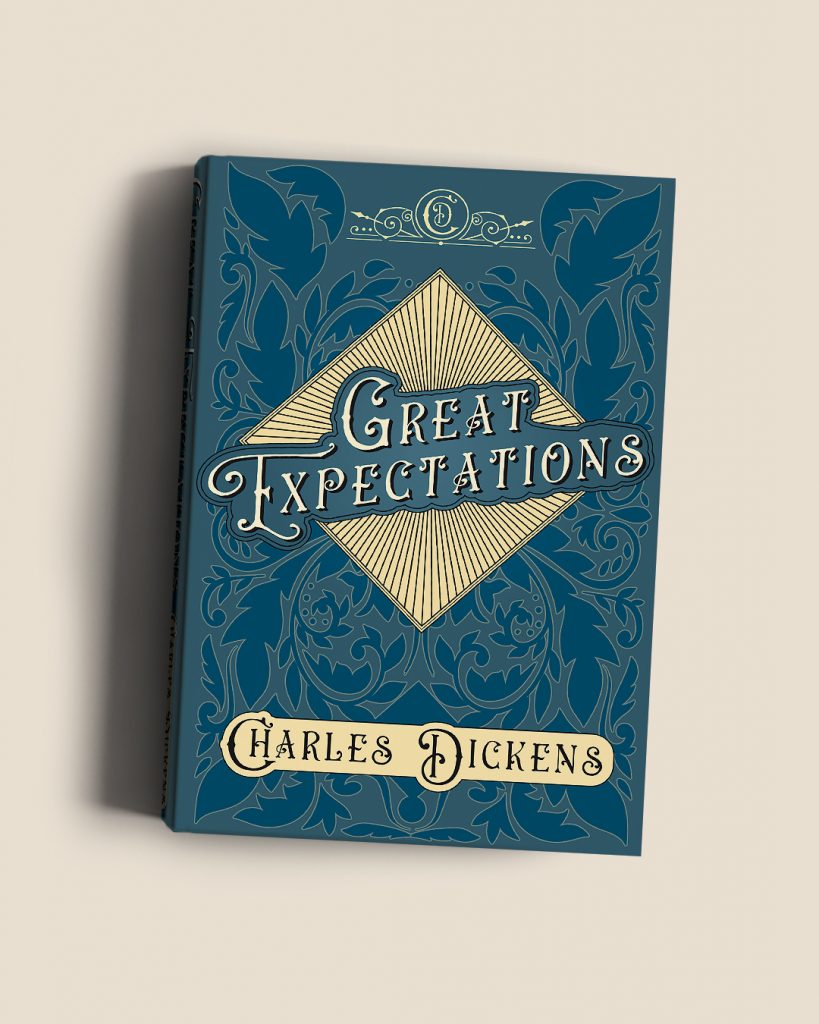 Great Expectations is one of the most popular novels by Charles Dickens.
The story chronicles the life of Pip in Victorian London, through the trials and tribulations he experiences. Along with the colourful cast of characters – including the reputable Miss Havisham – this is a compelling story with themes of wealth and poverty, love and rejection, and triumph over evil.
"I loved her against reason, against promise, against peace, against hope, against happiness, against all discouragement that could be."

Charles Dickens – Great Expectations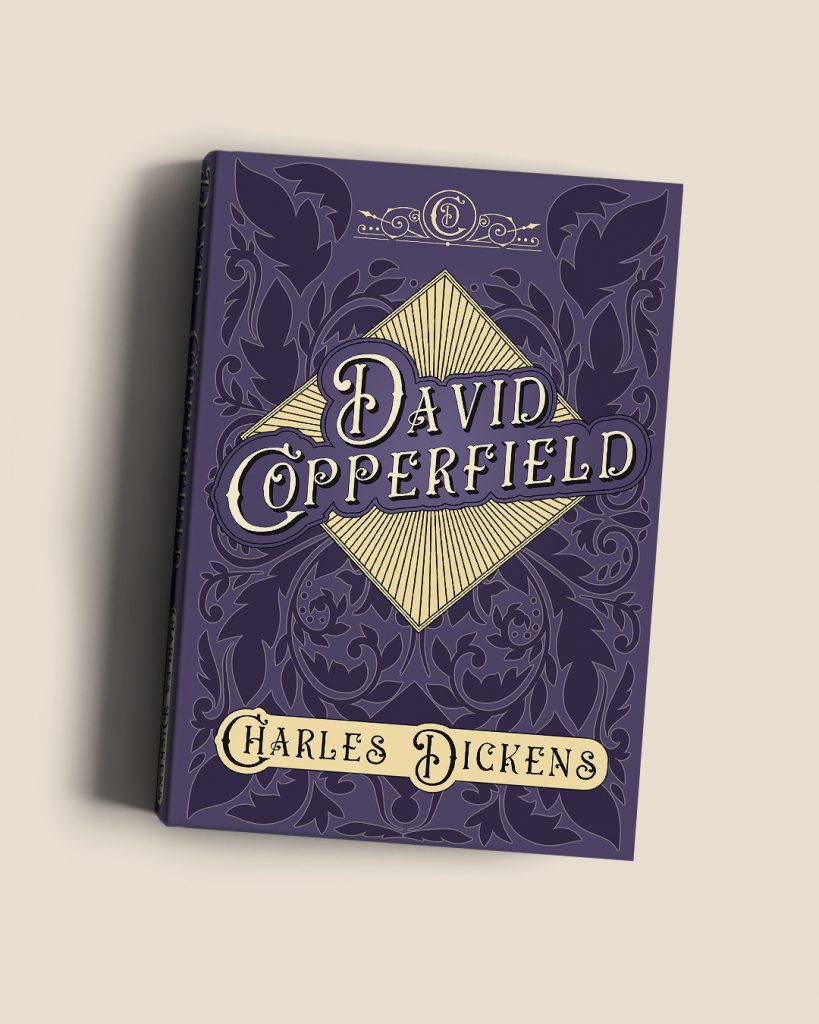 David Copperfield is commonly hailed as Charles Dickens' masterpiece and his personal favourite. Still adored to this day, marked by the success of the 2019 book to film adaptation.
First published as a serial in 1849–50 and as a book in 1850, The Personal History of David Copperfield revolves around the title character and spans his growth from infancy to maturity. The story chronicles the people and places as he develops as a person. Said to be semi autobiographical, although the characters differ significantly, the work relates to Dickens' early personal experiences of work, schooling and political reporting, and again, probes the anxieties that surround class and gender in the Victorian age.
As well as being a commentator of the times, Charles Dickens also produced one of the most classic Christmas stories of all time when he wrote A Christmas Carol in 1842. Published amidst the Victorian revival of the holiday, his self-funded book was a smash hit with the public.
Potentially the most popular work of fiction he ever wrote, the Christmas novella has since spurred countless films, television shows, and adaptations from other authors.
Although we're all familiar with the Ghost of Christmas Past from A Christmas Carol, Charles Dickens had a distinct interest in the supernatural.
He was influenced by the horror and ghost stories he was told by his nanny when he was a child; this fascination with the afterlife stayed with him throughout his life and work.
"So acutely did I suffer from the ceremony…that I sometimes used to plead I thought I was hardly strong enough and old enough to hear the story again just yet. But, she never spared me one word of it…Her name was Mercy, though she had none on me."

Charles Dickens – About his nanny, Miss Mercy, telling him ghost stories when he was a child.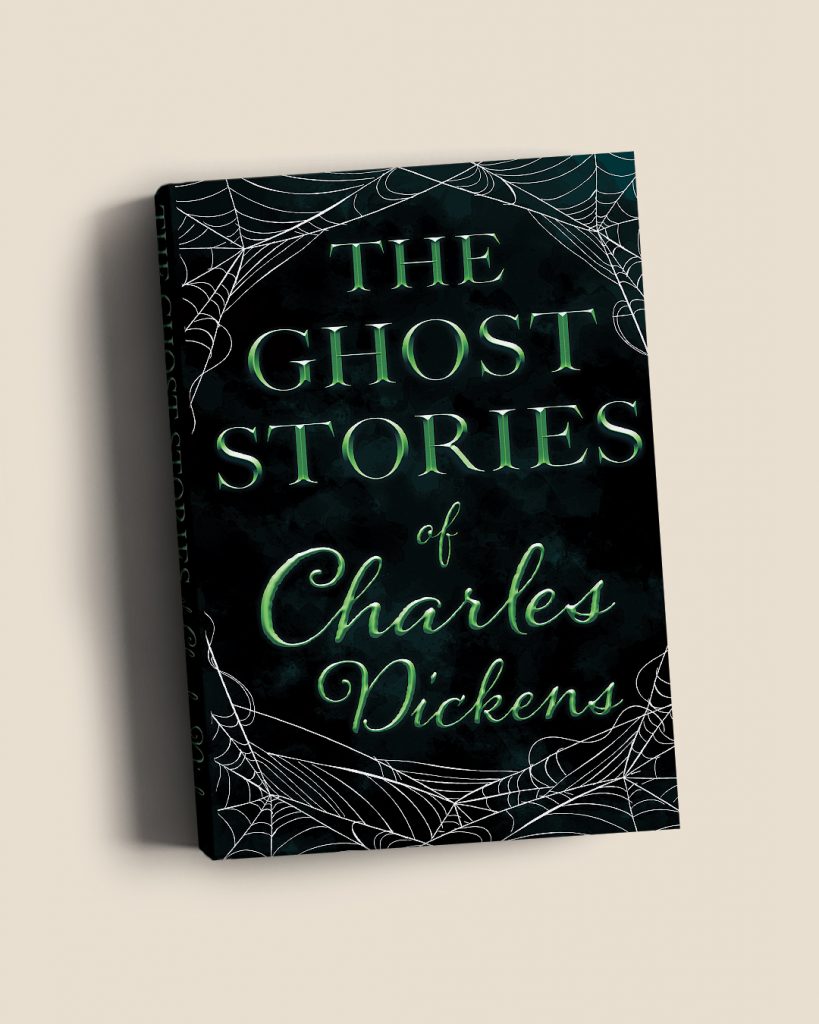 The Ghost Stories of Charles Dickens is a collection of twenty of his best ghost stories, including his most famous, Christmas Carol. A fantastic teller of macabre tales, Dickens presents his full gothic talents in this chilling collection.
While most of the stories have a touch of comedy, these tales of existential terror, murder, executions, and even cannibalism, remain entirely dark. Said to have influenced Edgar Allan Poe and his tales of the macabre, Dickens filled these stories with a great atmosphere and sense of dread. They are perfect scary stories to curl up with on a dark night.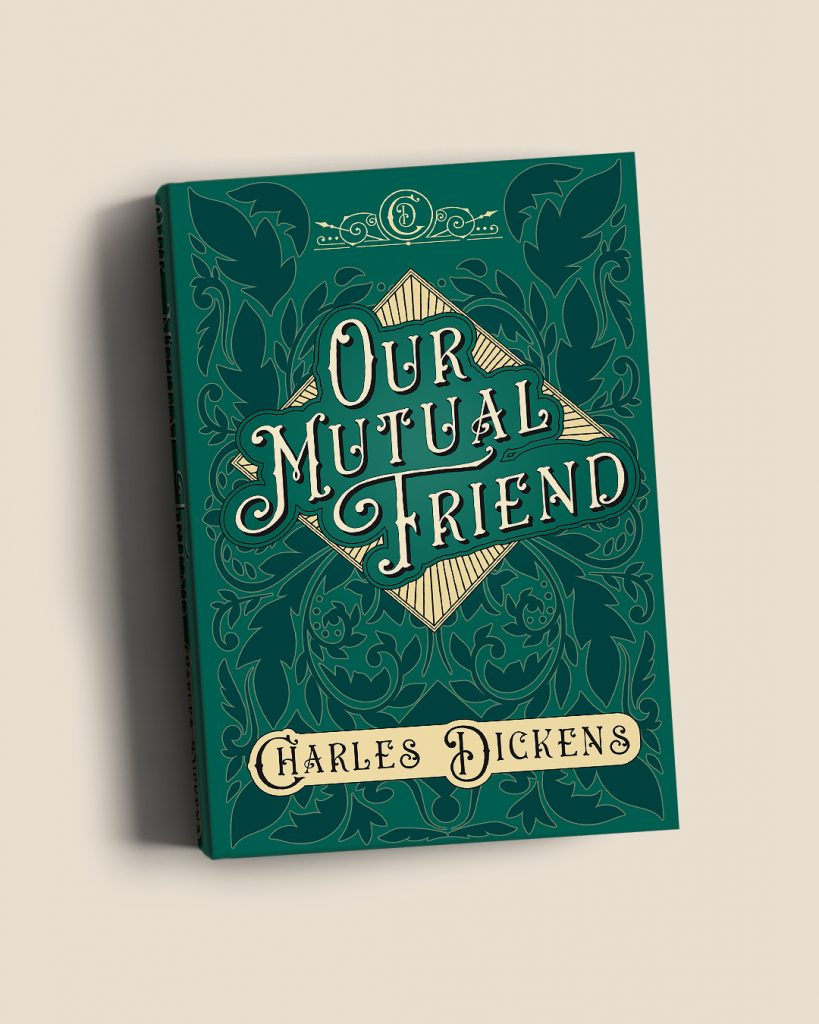 The Guardian's choice for their June reading group, Our Mutual Friend was the 14th and last full novel completed by Charles Dickens. The story of Noddy Boffin, a common clerk, who becomes 'The Golden Dustman' after he inherits a dust-heap where the aristocracy throws their rubbish.
In the 19th century, household garbage was collected by private contractors and then piled into high mounds. People would then sift through the upper-class junk to try and find things to sell, making the dust business a prosperous one to inherit.
All about the allure and peril of money, this satirical work follows familiar themes of the aspiring poor, society in Victorian London, and the power of wealth.
"I have made up my mind that I must have money, Pa. I feel that I can't beg it, borrow it, or steal it; and so I have resolved that I must marry it."

Charles Dickens – Our Mutual Friend
It's safe to say that Charles Dickens has left an outstanding legacy, one that remains relevant and loved to this day.
These beautiful books offer readers and fans of his work a collection to treasure, keeping his spirit alive for many years to come.
Browse all titles by Charles Dickens here.
---
Loved this post? Say it with a pin!