Encompassing classic fiction, memoirs, poetry and nonfiction, this carefully curated gift guide is full of beautiful classic books that make thoughtful presents for everyone on your list.
These exquisitely designed classic books will make gifts to treasure for a lifetime, featuring inspiring titles from Virginia Woolf to Charles Darwin. If you need gifting inspiration, head to our other carefully selected gift lists for lovers of nature, poetry, magical children's classics, and more.
---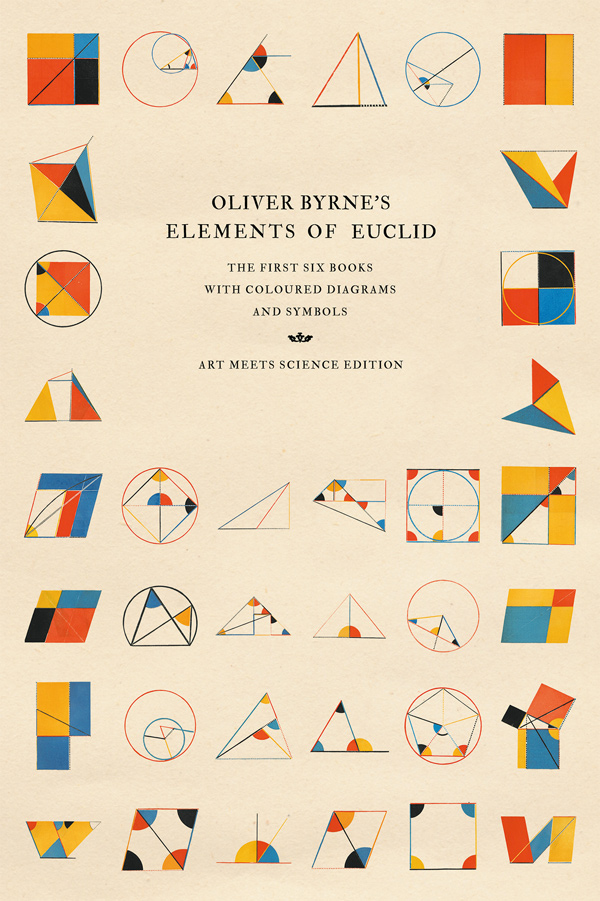 ---
Oliver Byrne's Elements of Euclid (Art Meets Science Edition)
In one of the most stunning expositions of mathematical publishing, Oliver Byrne combines Euclid's geometric theories with vibrant colour proofs, turning what was already a cornerstone academic text into a pedagogical work of art.
First published in 1847, Oliver Byrne's Elements of Euclid is an innovative educational masterpiece. This stunning example of numerical visual study greatly influenced the history of mathematics, with Euclid's text being used in classrooms until the late nineteenth century. It has also proven to be an indispensable inspiration for following twentieth-century art movements, with avant-garde groups like De Stijl and The Bauhaus using Byrne's iconic colour, line work and form in many of their works.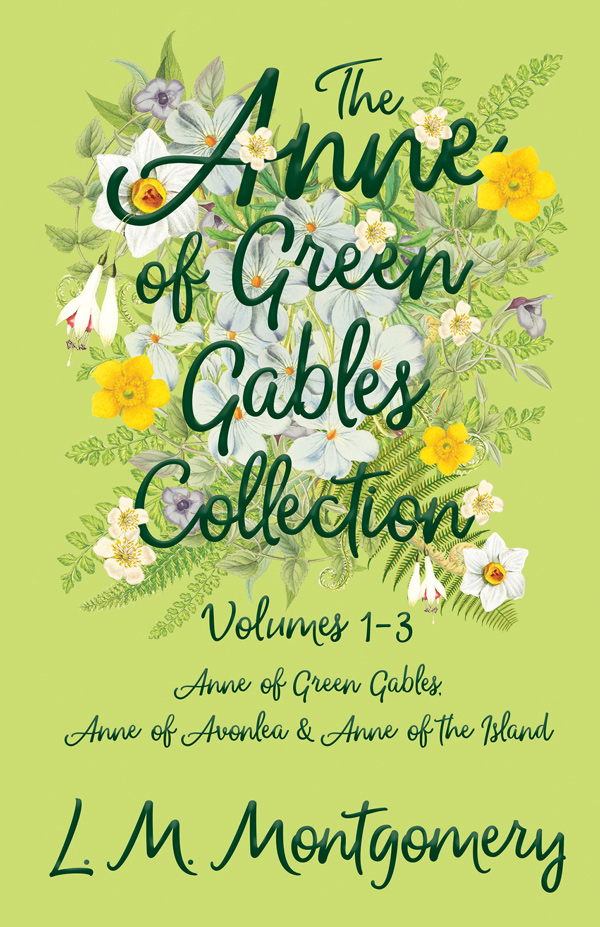 ---
The Anne of Green Gables Collection – By L. M. Montgomery
The beautiful Anne of Green Gables Collection brings together the first three books from the enchanting Anne of Green Gables series – the perfect gift for those who grew up loving Anne and want to pass on the magic of this heart-warming story.
When eleven-year-old Anne Shirley is mistakenly sent to the Cuthbert's Farm in place of the boy they requested, the elderly brother and sister, Matthew and Marilla Cuthbert, decide to give the orphan a chance. Full of chatter and equipped with a vivid imagination, Anne makes steadfast friends and classroom enemies as she struggles to settle into her new life.
With themes of friendship, nature, morality and ambition, the Anne of Green Gables series has been a well-loved staple in children's literature for over a century. This collection features the first three books in the Anne of Green Gables series, Anne of Green Gables, Anne of Avonlea and Anne of the Island, and also includes an introductory biography of the author, Lucy Maud Montgomery.
---
Jane Austen's last completed novel, Persuasion, is a story of lost love and second chances. Published in 1817, six months after Austen's death, Persuasion is a humourous novel written in the author's well-known ironic voice, steeped with heartfelt emotion.
Anne Elliot is 27 years old and wildly unhappy, but when a past lover unexpectedly returns to her life, so does her hope. Overlooked by her precocious older sister and arrogant father, Anne Elliot is the eldest of Austen's heroines and spends most of her life in the shadows. Eight years before we meet Anne, she was persuaded to break off her engagement to Frederick Wentworth, her true love, and now she has all but given up on her dream of a happy ending.
When Anne's family find themselves on the brink of bankruptcy due to Mr Elliot's absurd spending, they are forced to move to a smaller house. The Elliots rent their estate to an Admiral and his wife, whose brother turns out to be Frederick Wentworth, Anne's lost love. Now a successful navy officer, Wentworth is still unwed but appears unforgiving. Anne is kind and intelligent but often lets her pride get the better of her despite her unwavering love for the Captain. Will the pair be able to rekindle their old flame?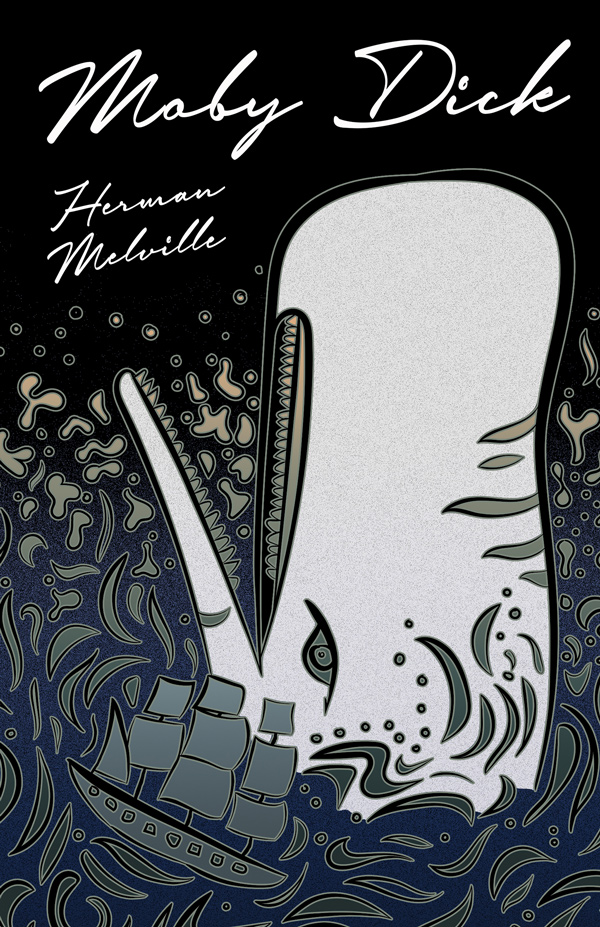 ---
Moby-Dick – By Herman Melville
First published in 1851, Herman Melville's classic novel Moby-Dick is the tale of Ishmael, a lowly sailor aboard a whaling ship. Captain Ahab embarks on an obsessive quest for revenge against the giant sperm whale, Moby Dick, who tore off his leg with his mighty teeth on a previous voyage. The captain, left mad and crippled, forces his crew members to support his fanatical mission into the ocean's depths in chase of the beast.
Considered today as a 'Great American Novel', this beautiful edition of the classic story comes complete with a new biography of the author, as is a perfect gift for lovers of classics.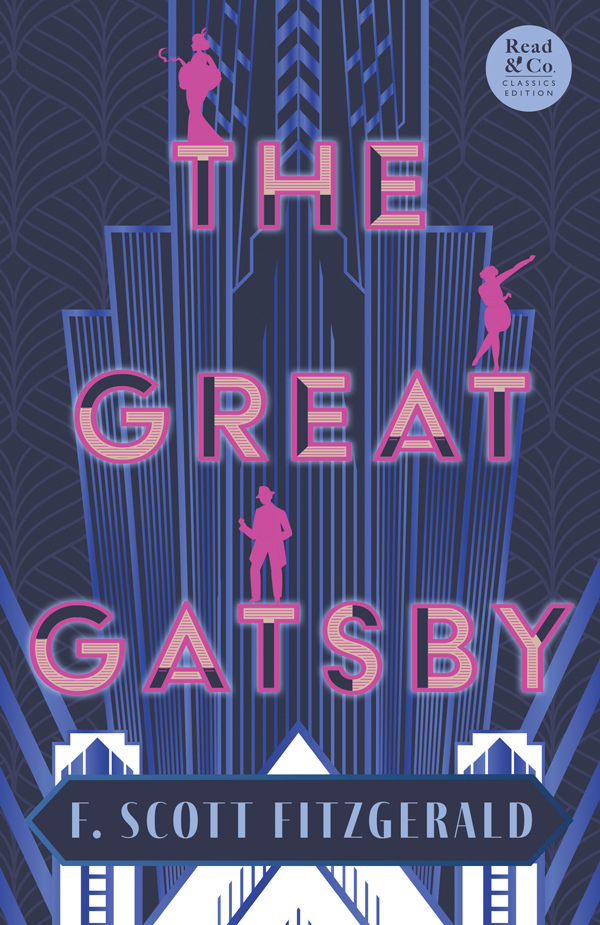 ---
The Great Gatsby – By F. Scott Fitzgerald
Jay Gatsby is the mysterious focal point of Long Island, New York. The millionaire's mansion is the decadent setting for constant lavish parties. Extravagant crowds flock to the fictional town of West Egg to join these parties and socialise with the handsome Gatsby. A naive dreamer, the hedonistic young man is harbouring a deep secret that could bring tragedy to all those around him. Narrated by Gatsby's neighbour, Nick Carraway, this American classic presents the wealthy, enigmatic youth of America's Jazz Age.
First published in 1925, F. Scott Fitzgerald's sensational novel effortlessly encapsulates the luxury of the Roaring 20s. This volume features a specially-commissioned biography of F. Scott Fitzgerald alongside an introductory essay on the Lost Generation writers. The perfect bookshelf addition for lovers of the film as well as those interested in the decadence of the American Jazz Age.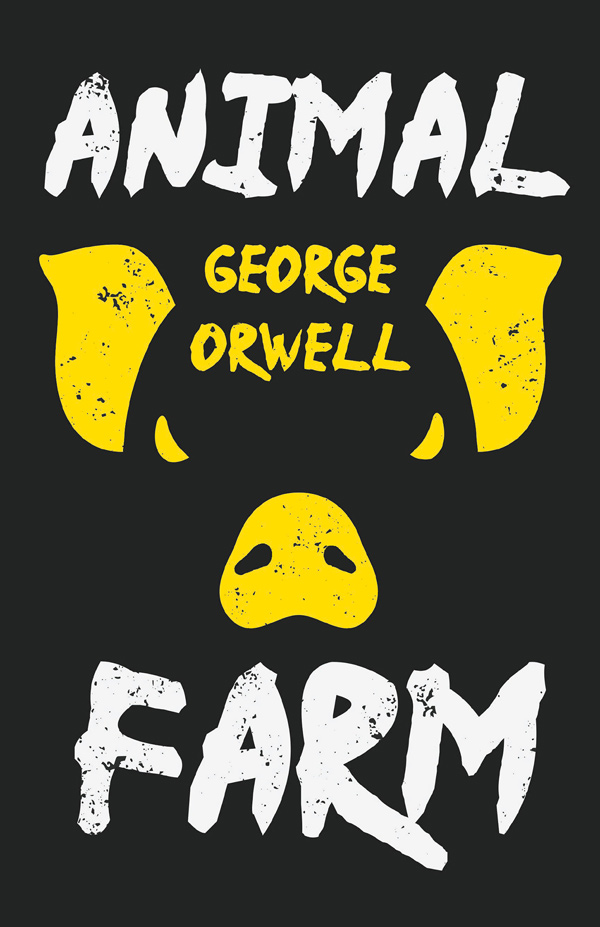 ---
Animal Farm – By George Orwell
George Orwell's classic satirical novel Animal Farm is a sharp-edged portrayal of the slippery slope from revolt for equality to tyrannical totalitarianism, as a group of mistreated animals rebel and attempt to take over their farm.
In this timeless fable, the progressive revolution isn't all that it seems. As the animals brandish biting slogans and declare equality across the farm, their idealisms slowly merge into a new kind of enslavement as one of the pigs leads them into a dictatorship. The endless cycle of the corruption of power is clear in this allegoric novella, and this is a story that will remain with the reader long after they put the book down.
George Orwell's acclaimed tale has been republished, complete with the author's introductory essay 'Why I Write'. A must-read for book lovers of all ages and an ideal gift for those who enjoyed Orwell's Nineteen Eighty-Four.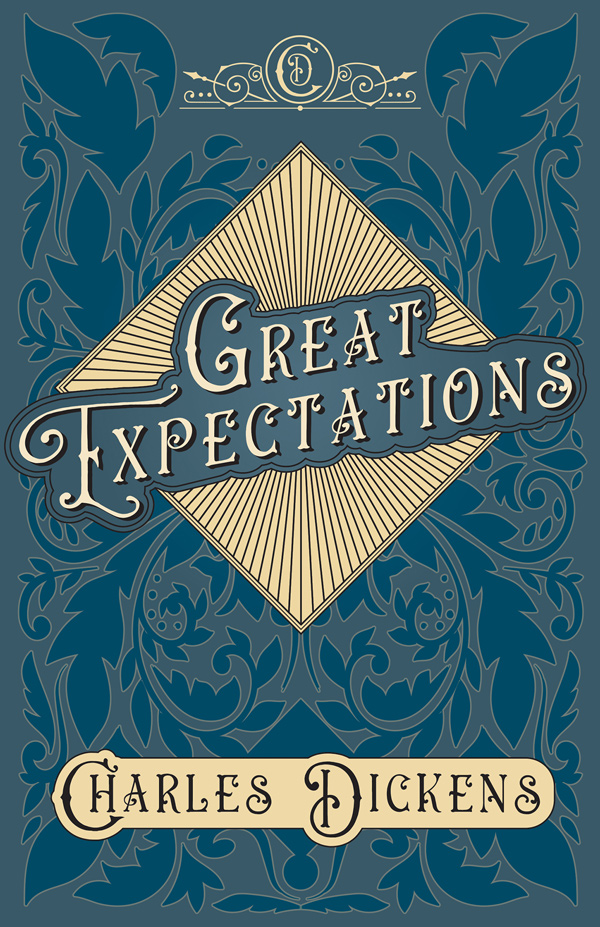 ---
Great Expectations – By Charles Dickens
One of the most famous books in the world, Dicken's thirteen novel Great Expectations continues to be a well-loved classic. Chronicling the education and adventures of Pip, an orphan living in mid-nineteenth-century London, this timeless work explores themes of wealth and poverty, love and rejection, and eventual triumph over evil.
Charles Dickens was a Victorian novelist well known for his works of satire and social commentary, and this work is a wonderful example of classic Dickensian literature at its finest. Republished here with an introductory chapter from "Appreciations and Criticisms of the Works of Charles Dickens" by G. K. Chesterton, Great Expectations is a beautiful classic book to gift again and again.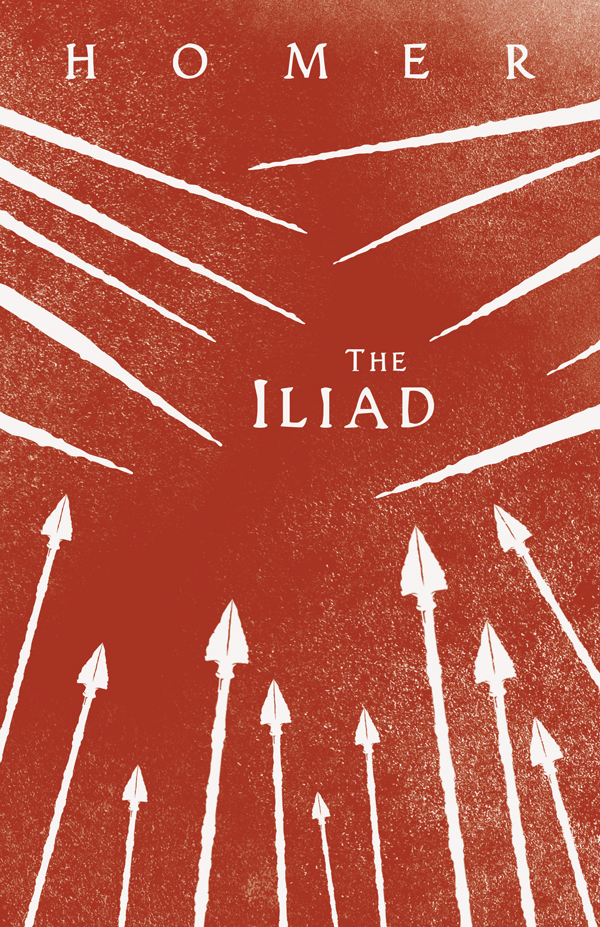 ---
Homer's legendary account of the Trojan War – an epic battle that took place over three thousand years ago and had a significant impact on world history. Homer's chronicle of the ten-year siege of the city of Troy by a coalition of Mycenaean Greek states is considered to be the greatest war story ever told and numbers amongst the most important works of Western literature. This beautiful classic from Wine Dark Press features the 1898 translation by Samuel Butler is a must-read for lovers of literature and history alike.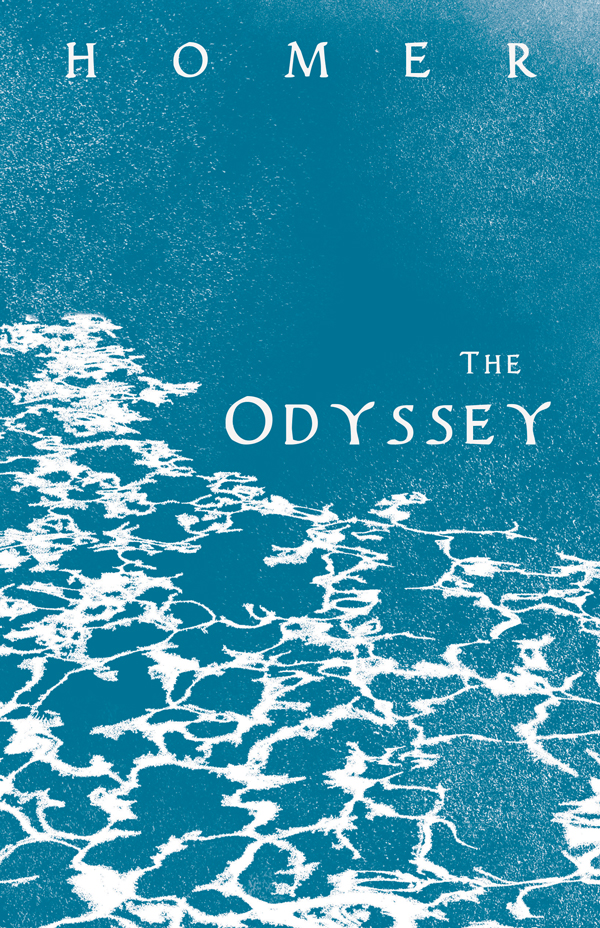 ---
One of the oldest surviving works of literature widely read to this day, Homer's Odyssey tells the story of Odysseus, the Greek hero-king of Ithaca and his decade-long voyage back home following the cessation of the Trojan War. This beautiful edition of Homer's epic is a must-read for lovers of classics and would make for a worthy addition to any book collection. Also from our epic poetry imprint, Wine Dark Press, this version of Homer's classic was translated into English prose by Samuel Butler in 1900.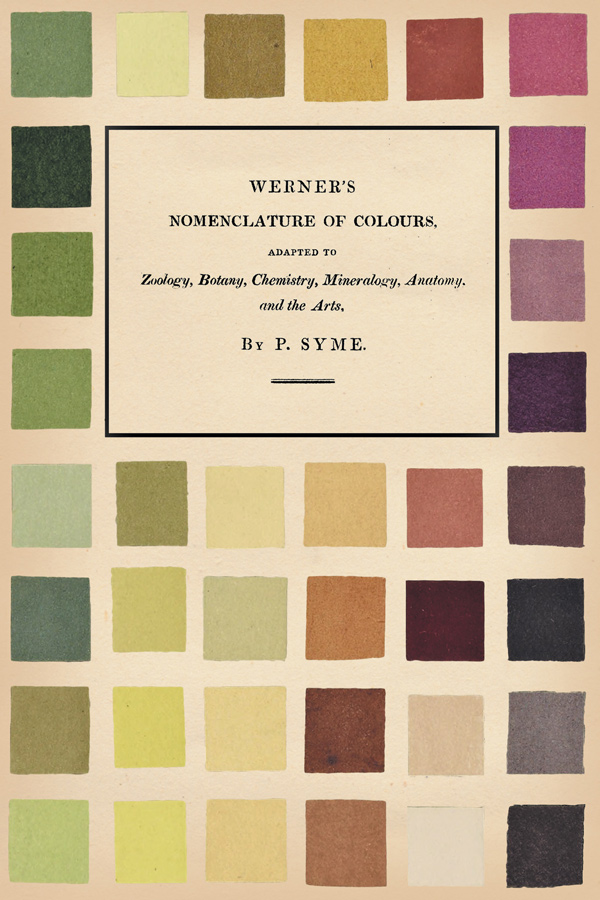 ---
Werner's Nomenclature of Colours – Adapted to Zoology, Botany, Chemistry, Mineralogy, Anatomy, and the Arts – By Patrick Syme
This gorgeous compact volume from our Art Meets Science imprint comprises a collection of 110 swatches displaying nature's colour palette together with their poetical descriptions. It includes all of the most common colours or tints that appear in nature, with each colour swatch accompanied by examples from the Animal, Vegetable and Mineral Kingdoms.
The original was first published in 1814 by German geologist Abraham Gottlob, and Scottish flower painter Patrick Syme later extended it to include more colours. Many scientists, explorers and anthropologists used the resulting work to further their studies, including Charles Darwin on the HMS Beagle.
Read & Co.'s beautiful facsimile edition of this incredible work will delight anyone with an interest in art or natural history.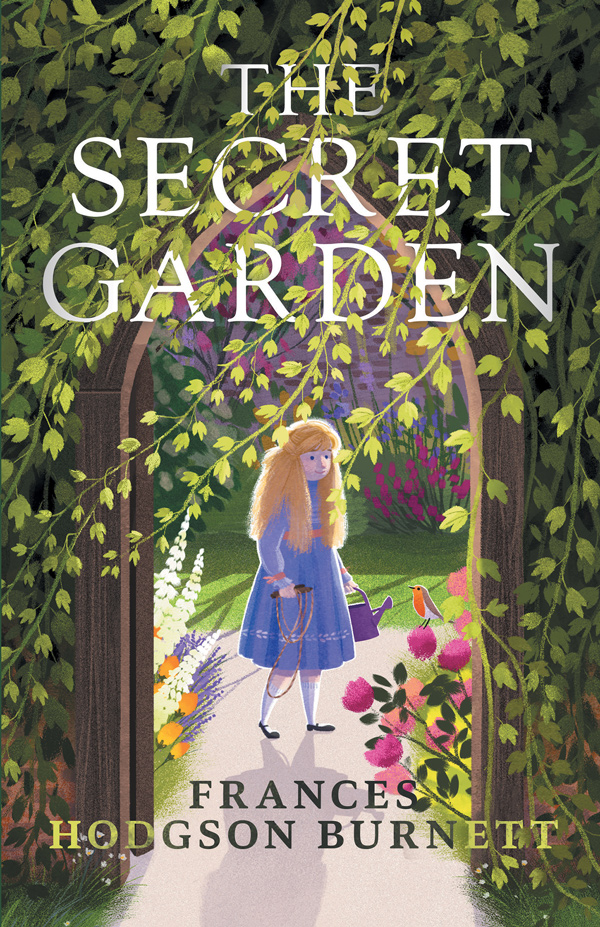 ---
The Secret Garden – By Frances Hodgson Burnett
The Secret Garden is considered a children's fiction classic and remains one of Frances Hodgson Burnett's most popular works. Heart-warming and beautifully told it chronicles the life story of a lonely orphan girl who goes to live with her uncle in an intimidating British manor house after both her parents die. Upon discovery of a secret and abandoned garden in the house's grounds, she and a group of unlikely friends restore it to its former glory in this endearing tale of nature and friendship.
This beautiful classic book from the Read & Co. Treasures Collection comes complete with a new biography of the author and would make a magical gift for children and adults alike.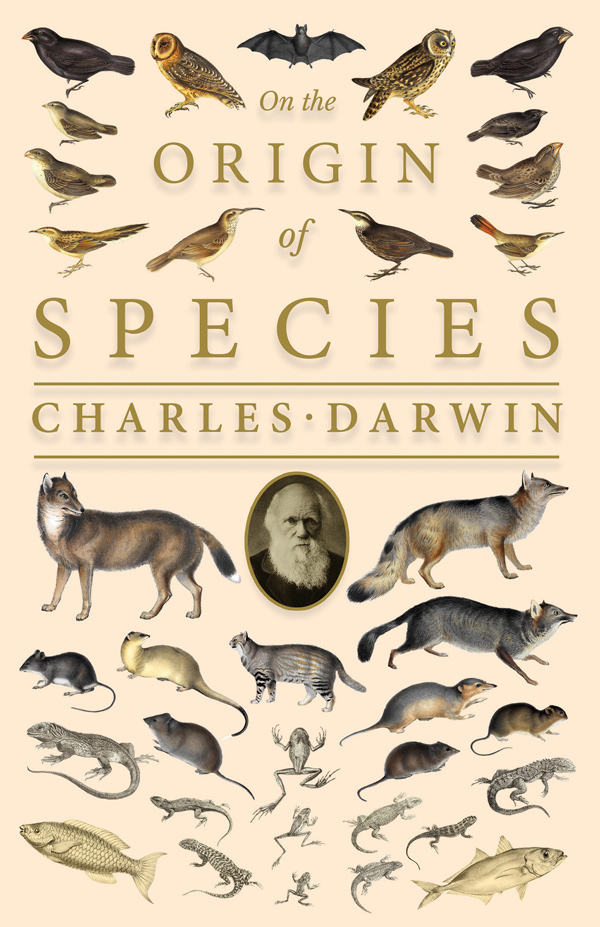 ---
On the Origin of Species – Or; The Preservation of the Favoured Races in the Struggle for Life – By Charles Darwin
In this groundbreaking scientific study, Charles Darwin introduces his theory of evolution and the process of natural selection. The seminal work went on to form the foundation of the modern understanding of biology and natural science.
First published in 1859, On the Origin of Species presents Darwin's scientific study of the process of natural selection. Illustrating his evolutionary theory and the interrelatedness of heritable variation and the evolution of humans, animals and plant life. Darwin wrote for non-specialist readers, aiding the book in reaching a wide audience. By the 1870s, Darwin's theory of evolution was commonly regarded as fact within the scientific community.
An essential read for those with an interest in the groundbreaking work of Charles Darwin and the study of the history of evolution. The book includes his sketches of evolution to support his theory and abstracts of his experiments and research.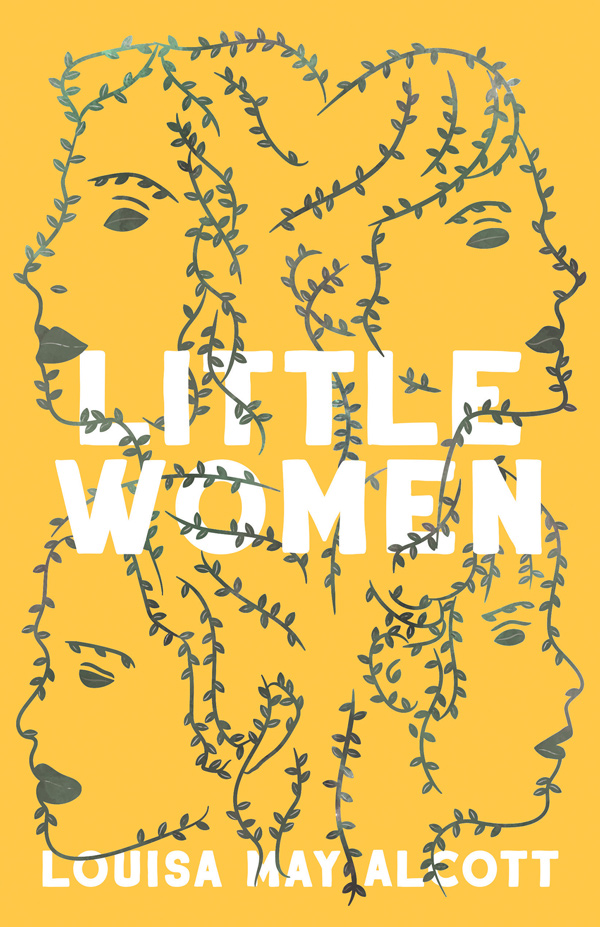 ---
Little Women – By Louisa May Alcott
Join sisters Meg, Jo, Beth and Amy as they find their feet in this charming coming-of-age story. Louisa May Alcott's beloved children's classic, Little Women, has captured the hearts of many generations since its original publication in 1868.
Each of the March sisters has big dreams: loving Meg wants to be an actress, wild Jo longs to be a writer, gentle Beth is a talented pianist, and precocious Amy is a gifted painter. But growing up in Civil War New England comes with responsibilities. When their father goes to war, the four sisters must set their dreams aside and work hard to support their Marmee. In the midst of financial instability and worries for their father's safety, the girls set about making their own fun, putting on plays and creating their own Pickwick Club. With some help from the boy next door, Laurie, Little Women is a classic page-turning adventure filled with fun and heartbreaking reality.
This edition of the March sisters' timeless story includes both Little Women and its sequel, Good Wives, making it a perfect gift for the little women in your life.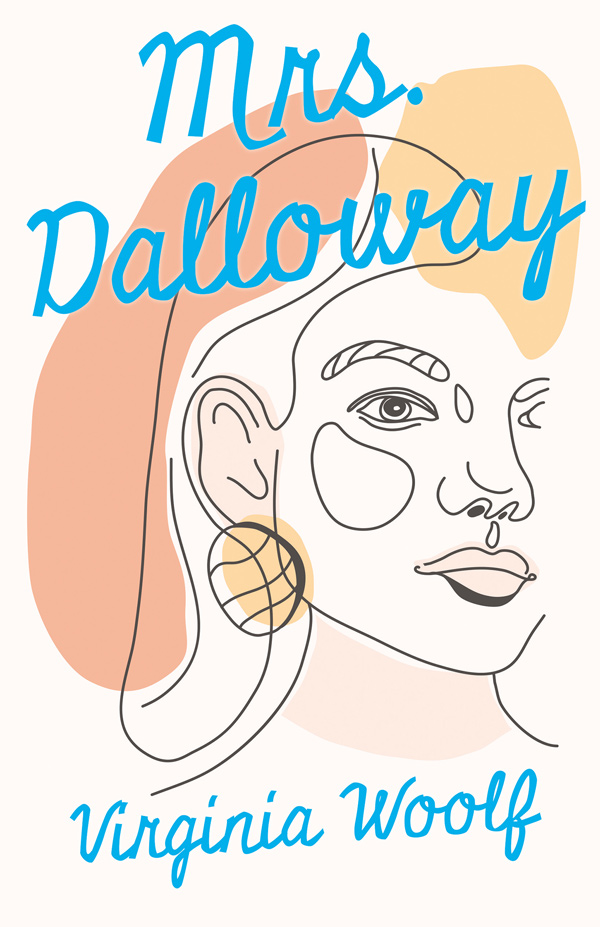 ---
Mrs Dalloway – By Virginia Woolf
Follow English aristocrat Clarissa Dalloway in a single day of post-Great War life as she battles haunting recollections of the past. From the pioneer of stream-of-consciousness novels, Mrs Dalloway is one of Virginia Woolf's most famous works. . Clarissa's one talent is organising events. Still, while she busies herself with planning her latest party, her mind slips into distant recollections, and Woolf allows her reader to delve into the past.
Originally published in 1925, Virginia Woolf's fourth novel, Mrs Dalloway, is a short lyrical work that entwines the stories of three characters who are struggling to cope with life after World War I. Embedded with themes of existentialism, feminism and mental illness, the book largely takes place in Clarissa Dalloway's memories
Not to be missed by collectors of Woolf's work, Mrs Dalloway is a classic of English literature that would be the perfect addition to any bookshelf. Proudly republished in a new edition, complete with a specially commissioned author biography.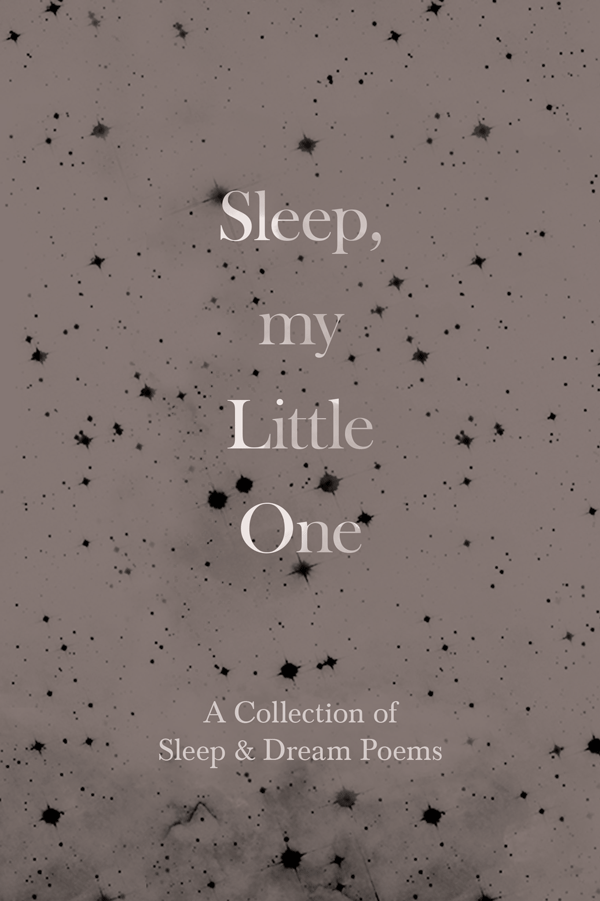 ---
Sleep, My Little One – A Collection of Sleep & Dream Poems
Sleep, My Little One brings together 59 carefully selected poems about sleep and dreams. This gorgeous collection includes the most tender and calming poetry classics from Tennyson's "Sweet and Low" to Blake's "Cradle Song" from Browning's "Sleeping and Watching" to Dickinson's "The Moon".
These poems encompass the moon, the night, sleeping and dreaming in an anthology of verse, lullabies and songs. Whether enjoyed alone or read aloud to little ones, this treasury of poets is sure to soothe to sleep and invite sweet dreams.
This beautiful book will make the perfect keepsake for new babies and new parents or a treasured gift for little ones and those now grown.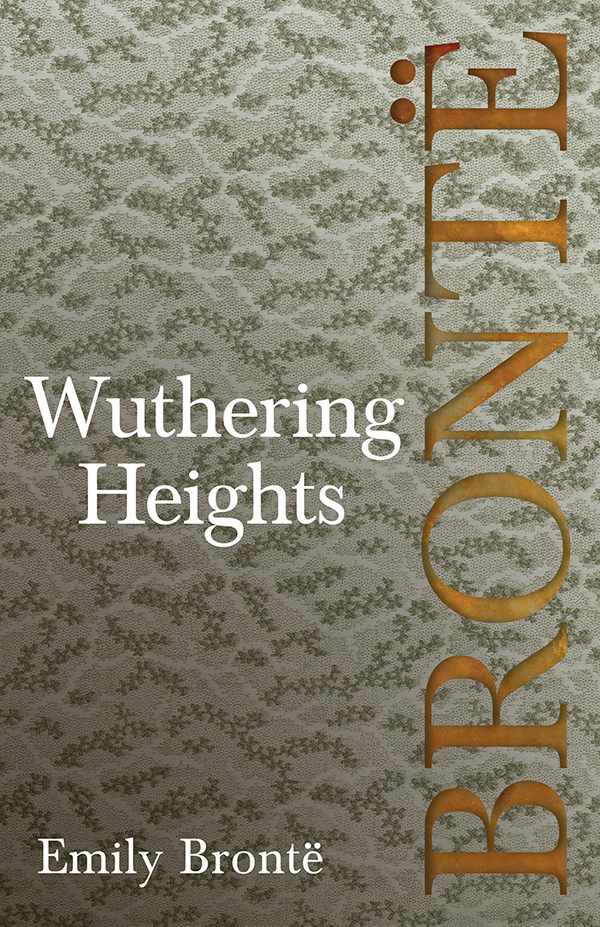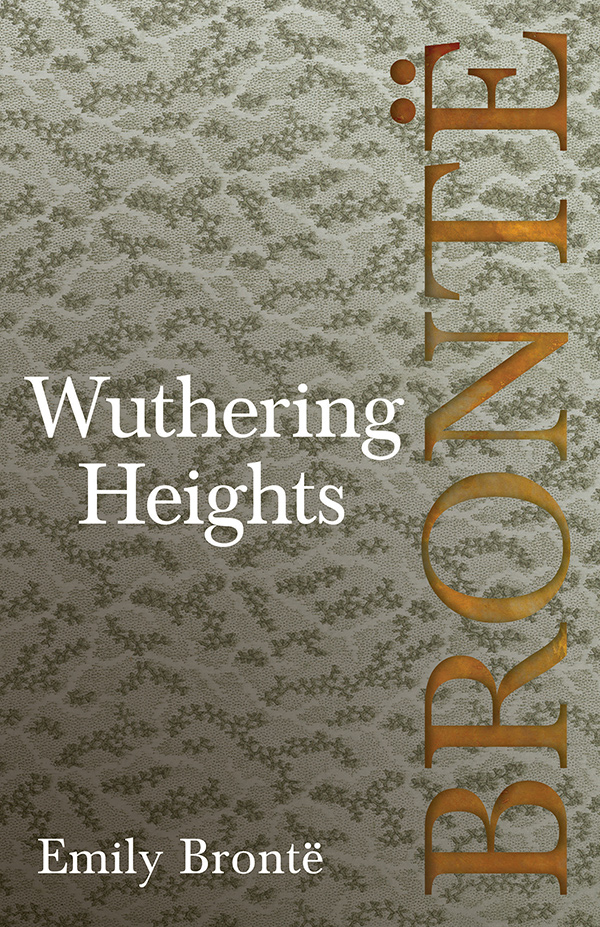 ---
Wuthering Heights – By Emily Brontë
The only novel published by Emily Brontë, "Wuthering Heights" is considered the epitome of classic literature. It boasts the story of Catherine Earnshaw and Heathcliff, and their tumultuous relationship, set against the dark and wild backdrop of the Yorkshire moors.
Heathcliff is a young man adopted into Catherine's family when he was just a boy. After her father dies, her brother Hindley bullies and torments Heathcliff incessantly, despite his affectionate relationship with his sister. Due to this and wrongly thinking that his love for Catherine is unrequited, Heathcliff leaves Wuthering Heights, returning a year later a wealthy man with revenge on his mind. Will love prevail? Or will the outcome be as bleak as the moors themselves?
A veritable classic of English literature, "Wuthering Heights" constitutes a must-read for all fans of gothic romance and would make for a worthy addition to any collection.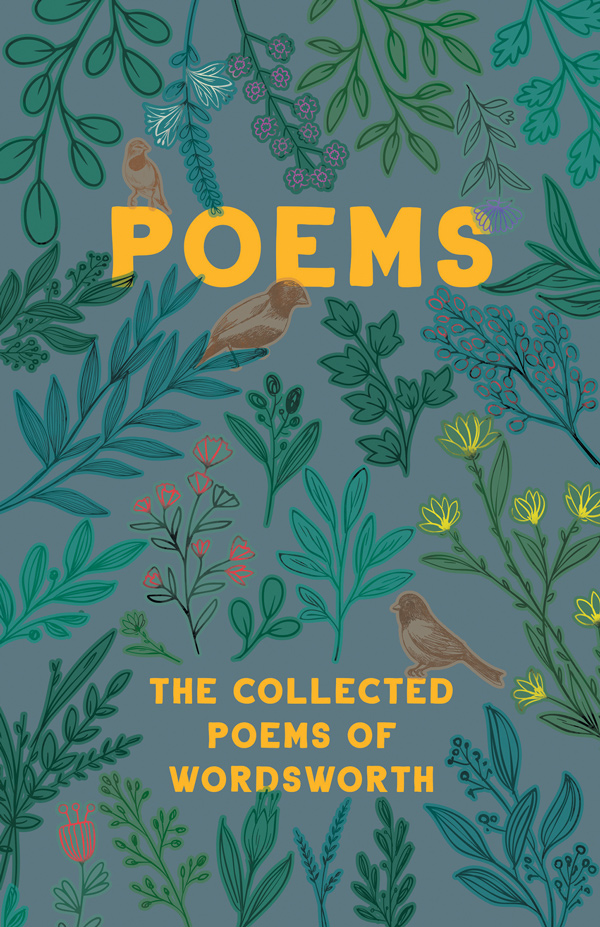 ---
The Collected Poems of Wordsworth
This inspiring collection of poetry presents many of William Wordsworth's most-loved works. The classic poems explore both nature's beauty and the charm of everyday life.
This wonderful collection of Wordsworth's best poetry allows the reader insight into the poet's mind as his lyrical poetry explores his relationships with friends, family, God and his own self, with themes of nature, humanity, mortality, childhood and religion.
Wordsworth's work helped to usher in the Romantic Age in English literature, most notably the Lyrical Ballads collection – written in collaboration by Wordsworth and his friend, Samuel Taylor Coleridge. This beautiful collection features all of the poems from Lyrical Ballads, as well as Poems, In Two Volumes, 1807, and other assorted poems, making it a perfect gift for fans of Romantic poetry or collectors of Wordsworth's work.
If you enjoyed this gifting list of beautiful classic books, but need some more gifting inspiration, explore our carefully curated lists for lovers of poetry, nature and the natural world, children's classics and more.

Loved this post? Say it with a pin!